Improve your Marketplace analysis with our hub page
Use our hub pages as a reference to get up-to-speed on all the main digital marketing techniques. They will help you quickly understand how to make the most of the technique through definitions and recommendations on our member resources and blog articles covering strategy, best practices and the latest statistics.
Understanding your customers online is the first step to improving your results from online channels. Next, it's benchmarking competitors and looking for partners to work with. We'll show you how to audit your capabilities and identify the best commercial opportunities.
Marketplace analysis quick guide
Marketplace analysis success factors
A good starting point is to create a marketplace map to summarise the main influencers on purchase. Here's an example we like from this post: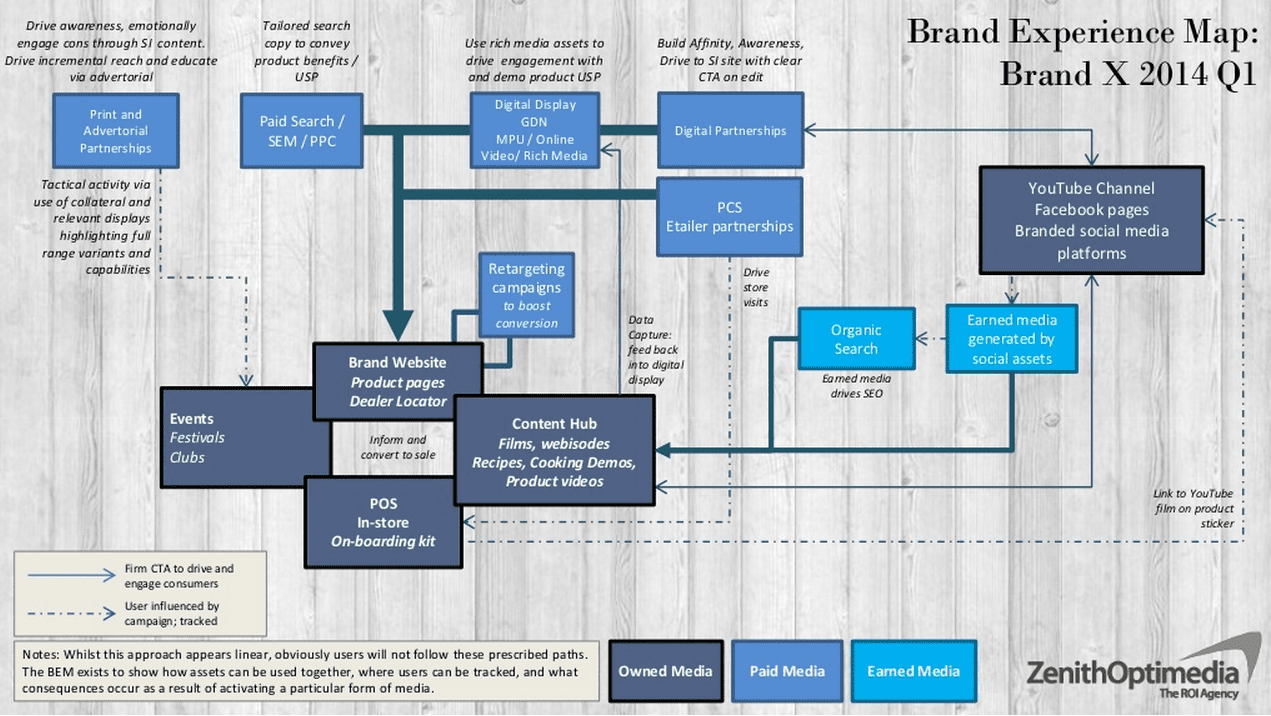 It's often easy to fail to find the time for analysis if you're always executing. But with the pace of change of new digital technologies and marketing approaches, it's important to keep it agile. For digital marketing, we think strategic agility requires these characteristics and requirements for an organization to be successful in its strategy development:
1. Efficient collection, dissemination and evaluation of different information sources from the micro and macro-environment.
2. Efficient process for generating new strategies based on creating new value for customers.
3. Efficient research into potential customer value against the business value generated.
4. Efficient implementation of prototype of new functionality to deliver customer value
5. Efficient measurement and review of results from prototypes to revise further to improve proposition or to end trial.
Marketplace analysis definition
The most important parts of marketplace analysis are:
customer analysis - getting closer to the customer to understand their needs and wants to deliver more relevant services and communications
competitor analysis - benchmarking to find out where you should do better
partner analysis - understanding opportunities to
These are part of the immediate micro-environment as it's called in the textbooks. We also advise on issues to think about in the wider macro-environment. Of these, reviewing and responding to the opportunities of new digital marketing platforms is the most important part and we cover this continuously in our blog. It's also important to be aware of changes to Internet marketing law.
Key techniques for Marketplace analysis
These are the related techniques which we recommend as important for managing Marketplace analysis effectively. View these hub pages giving details on best practices, statistics and examples for these techniques: