Inbound Marketing Quick Wins template
Plan your use of the latest inbound marketing techniques across the full customer lifecycle structured around the Smart Insights RACE planning approach
Where would you start if you had just a few hours to review the marketing effectiveness of a website and make recommendations of 'Quick Wins' to a colleague or a client? They'll want to hear your priorities for changes to inbound marketing to boost visits, leads and sales focusing on the short-term and also suggesting longer-term initiatives.
Completing a website audit with the aim of improving results from your inbound marketing isn't easy if you're starting with a 'blank piece of paper' and don't have a structure to follow.
That's why this template was originally created 10+ years ago when Dr Dave Chaffey of Smart Insights was preparing pitches for agencies and giving consultant recommendations. It's now fully updated to cover the latest inbound marketing techniques across the full customer lifecycle structured around the Smart Insights RACE planning approach so you can apply a consultant's approach yourself by following the questions you need to ask.
There are lots of situations where, as an agency or client-side marketer, you may need to complete an audit to see the current problems with inbound marketing and future opportunities to boost results:
In preparation for a pitch to a client to highlight potential improvements
When preparing for a job interview where you may be asked to suggest strengths and weaknesses of communications
When starting a new role where you need to do an initial audit based on the business and give feedback to colleagues on priorities
What does the Quick Wins template include?
This template is structured with detailed questions in these sections:
Plan - Understand the goals of the business, Key Performance Indicators and target audience personas.
Reach - Covering inbound marketing techniques including SEO, PPC (Google AdWords) and affiliate marketing.
Act - Review desktop and mobile website brand value proposition, customer journeys and calls-to-action for lead-generation and profiling.
Convert - Welcome sequence, Remarketing and assisted selling.
Engage - Social media and email marketing and improving the website for existing customers.
We also include an example of how to structure the review audit and recommendations.
About the Author of the Quick Wins template: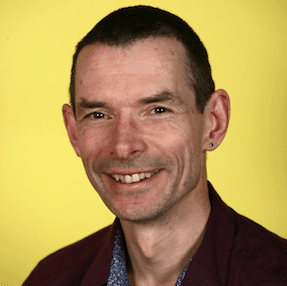 Dr Dave Chaffey is the editor of all Smart Insights resources. He has advised on SEO since he created his first site in 1997 when Altavista was the leading search engine and he switched to Google in '99. Ten years ago he ran the first SEO training courses for the Chartered Institute of Marketing and for several years was the tutor on the Econsultancy Advanced SEO course and also created the original Econsultancy Best Practice guide to SEO. Today his main SEO focus is improving organic search results for Smart Insights and our resources for subscribers.
Who is the guide for?
This guide has been designed for conduct audits which reveal where key changes can be made to massively boost returns on marketing spend. This kind of audit will be useful for:
Client side marketers conducting an initial audit when starting a new role.
Consultants preparing pitches to clients
Agency marketers auditing client capabilities and identifying areas to improve.
Individual marketers preparing for job interviews
Resource Details
Author: Dr. Dave Chaffey
Format: 12 page A4 page Word document template that can be used to review and present recommendations for your business or clients.
Structure: This template is designed for a rapid review to create a report rapidly. It is divided into 5 sections using the Smart Insights RACE framework with prompts of issues to review and space to add your own comments.
Related templates: Brand audit template, Customer persona toolkit

Individual

Business
Individual or Business members get full access to this and 6 other guides in the Digital Experience Management Toolkit.
Learn more about membership
Already an Individual or Business member?
Login here
Look Inside