Video and YouTube marketing guide
Learn how to integrate video marketing into your campaigns
How will this guide help me?
Our guide shows you how to review the full opportunities from video marketing whether you are a company looking to integrate video marketing more into your campaigns or a marketing agency looking to improve your video marketing services.
Video examples from across different sectors will inspire ideas of how you can use video marketing to reach and influence a wider audience.
What does the video marketing guide include?
In this guide we cover:
Research Insights: Tools and methods to help you generate great ideas for your video content
Marketing Insights: How to promote your videos so they receive a large number of views and a high level of engagement
Having a video strategy: How to ensure your video content leads to more traffic and ultimately sales
Real life case studies that illustrate how online video has helped other businesses promote their brand
Resources - tools and services to make, host and share your videos
It's well known that video content is a powerful way to engage with customers and prospects, however this guide will show you how convert this into increases traffic and sales.
The guide will help you grow your business online using video content and video platforms. The guide covers the production of video content but the core focus of the guide is to help you form a strategy for using video as part of your overall marketing as well as to show you the practical steps to take for success with this fast growing medium. The guide specifically covers online video use.
This guide will show you:
Why video matters;
The different types of video and which ones are most suitable for your business;
How to use both your own videos and third party content to drive engagement and new sales; and
How to measure the success of your campaign
Who is this guide for?
This guide is for marketing managers who are looking to include video in their strategy and campaigns, social media managers who are looking to plan video content, video platform use or even building a business case for using video in social media campaigns.
Resource Details
About the authors
This was guide updated by Danny Bermant with previous input from Joel Chudleigh
Danny Bermant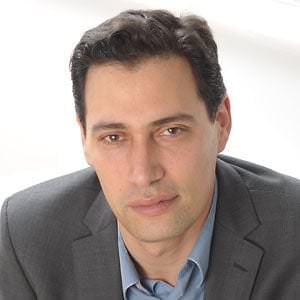 Danny is director of Brainstorm Digital a mentor, trainer and speaker specializing in influencer outreach and B2B social media strategy.  With over 15 years of digital marketing insights, Danny has given hundreds of companies the skills, knowledge, and confidence to bring in new business online.
Joel Chudleigh

Joel Chudleigh is the Founder of Deep Footprints who are a digital marketing agency focused on paid search and inbound marketing. They focus on helping small and medium sized businesses to grow sustainably for long-term success. You can read his latest blog updates here.
What's inside the guide?
The guide will inform how to plan your video marketing strategy and approach, as well as how to use video content to inform and educate your audience, with examples of video types such as product demos, testimonials and interviews, amongst many more. The guide will also help you to integrate video marketing into your engagement and conversion strategy and will teach you how to increase reach and visibility through video marketing. Using Analytics and Insights, the guide will also talk you through measurement, which is important to help gain and maintain budgets, as well as creating effective future campaigns. There is also a helpful resources section.

Individual

Business
Access this resource now
Individual and Business members get full access to this and 12 other guides in the Social media marketing Toolkit.
Learn more about membership
Already an Individual or Business member?
Login here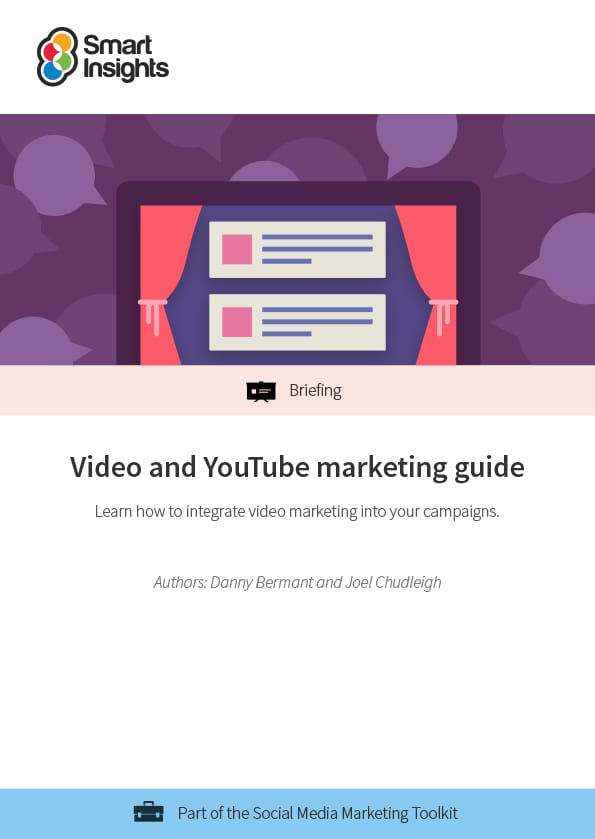 Look Inside