Your Digital Skills Score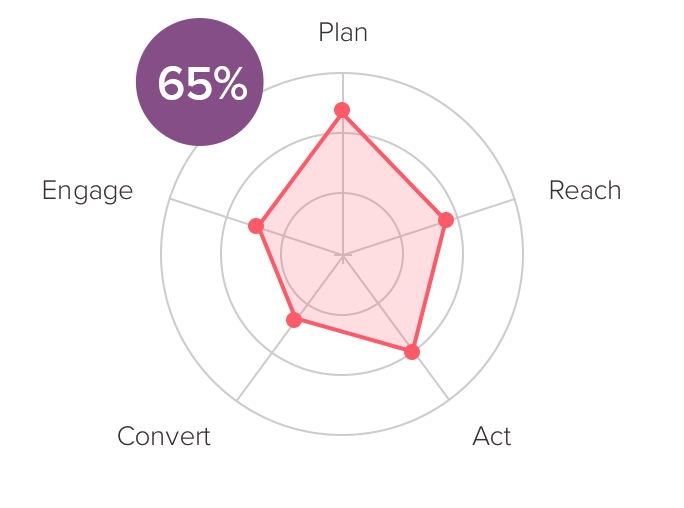 Access your Digital Skills Score for each area of the RACE system. This score is unique to you and your requirements and shows how far you need to improve to achieve your goals.
Your Personalized Learning Plan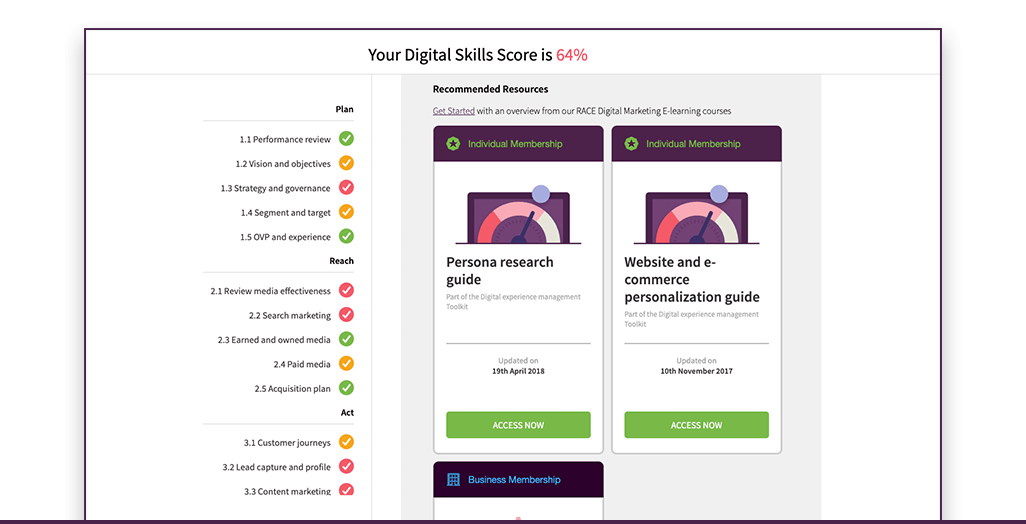 Get advice for each area, with recommendations from our library of over 200 marketing guides, templates and e-learning resources, prioritise so you see where you need to improve the most.