Mobile SEO guide
What you need to know to win with modern mobile-first SEO
How will this guide help me and my business?
Since the majority of consumers across the world now search via mobile devices, search engines have started to give an advantage to sites providing an improved mobile experience for users. For example, Google has begun a mobile-first indexing rollout, coupled with a mobile page-speed update.
To help you learn the actions you need to take to follow Google's changes, this guide will give you a thorough breakdown of everything you need to know about mobile SEO. It explains different ways to configure websites, important design principles to follow, and how to evaluate your mobile site.
Who is this guide for?
The guide is aimed at helping the following roles:
Digital marketing managers
E-commerce manager
Content marketing manager
Technical SEO manager
Website developers
Head of SEO
Head of digital marketing
How is the guide structured?
This briefing will give you an overview of the options for mobile SEO  and the techniques you can use to improve both your search rankings and the user experience of your customers including:
An introduction to mobile SEO
Mobile website configurations
Important user-centric metrics and frameworks
Mobile-first design principles
Technical aspects of mobile SEO
Reviewing and improving performance
Resource Details
Author: Dawn Anderson
Format: Downloadable PDF guide
About the author
Dawn Anderson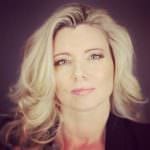 Dawn Anderson is the founder of SEO consultancy and digital marketing agency, Move It Marketing. Dawn lectures on digital marketing strategy, SEM and marketing analytics at Manchester Metropolitan University, and carries out SEO training  programmes for General Assembly and Search Marketing Expo.
She is an international conference speaker (UK, US, AUS, IT, EU), covering advanced technical SEO and digital marketing topics. Dawn speaks at leading search marketing conferences, including Pubcon, SASCON, European Search Conference, Brighton SEO, SMX, MozCon and State of Search. She has been in SEO for 11+ years and works with brands and startups on digital marketing and SEO strategy. She is a Northern Digital, UK, EU and US Search Awards Judge.

Individual

Business
Access this resource now
Individual and Business members get full access to this and 7 other guides in the Search engine optimisation (SEO) Toolkit.
Learn more about membership
Already an Individual or Business member?
Login here