SEO strategy audit checklist
Use our detailed, 50 point checklist for a comprehensive SEO review giving recommendations to improve your organic traffic
How will this checklist help me and my business?
The first step in any successful strategy is to audit your current activities against best practices. By looking at a full list of activities, and how they should be carried out, you can score yourself from 'market leader' down through to 'improvements needed'. After all, you can't create a plan to improve if you don't know how well you're doing right now.
This SEO strategy audit checklist gives you a comprehensive list of activities to grade your organization against. You can set tasks as priorities and designate responsible workers inside your company against them so, once completed, you have a full list of further actions that your team can work from. By completing this checklist every three/six months, you'll be able to measure how your SEO efforts have improved and prove return on investment for multiple areas of work from your digital marketing team.
What's included in the SEO strategy audit
We've made the strategy audit easy to scan so you can complete a quick review by using the 50 questions included to assess the effectiveness of your SEO in these categories:
Step 1 – Goals and KPIs: Auditing value of current SEO and identifying goals
Step 2 – Technical SEO: Improve crawling and indexing for maximum visibility
Step 3 – On-page optimization: Review markup and copy against best practices
Step 4 – Content strategy: Managing the right type of content to attract links and visitors
Step 5 – Link-building: Ideas to gain more quality links and review and disavow poor quality links
Step 6 – Internal linking: Often a missed opportunity to improve SEO
We try to keep the jargon and buzzwords to a minimum, but they're inevitable with SEO, so we recommend using this spreadsheet checklist alongside our interactive SEO Learning Path if you need help understanding concepts or are looking for further optimization tips.
Who is the SEO audit checklist for?
Details are important within SEO since there are so many factors Google uses to inform its search rankings. It's easy to get lost and miss the important factors for success.
The 'use-case' for this audit is for:
Consultants - Who can use the spreadsheet as a detailed checklist and then make prioritized recommendations for improvement.
Agency or in-house SEO specialist - Who will also benefit from the using the checklist to identify more detailed areas to improve. This can be useful for getting buy-in to an SEO strategy from higher levels management.
Our SEO playbook gives a higher-level checklist for reviewing improvements to your SEO. You can also use our SEO Learning Path to find useful modules to upskill your SEO knowledge and tactics.
Latest updates
This checklist has been updated with brand new recommendations and instructions for you to follow. The priority section of the audit has been edited to improve automatic colour formatting, meaning you can score all of your activities and quickly see what needs actioning immediately (P1 in green), over the next six months (P2 in red), and in the long term (P3 in blue). The resources section has also been updated to include links through to our latest resources.
Resource Details
About the author
Author: Dr. Dave Chaffey
Format: Excel spreadsheet with a checklist of 50 SEO success factors to consider to improve your SEO
Dr. Dave Chaffey

This audit checklist and health check was developed by Smart Insights co-founder and content director Dave Chaffey. Dave is co-founder of Smart Insights and creator of the Smart Insights RACE Planning Framework. For his full profile, or to connect on LinkedIn or other social networks, see the About Dave Chaffey profile page on Smart Insights. Dave is author of 5 bestselling books on digital marketing including Digital Marketing Excellence and Digital Marketing: Strategy, Implementation and Practice. In 2004 he was recognized by the Chartered Institute of Marketing as one of 50 marketing 'gurus' worldwide who have helped shape the future of marketing.
James Story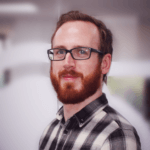 James Story is Senior Content Manager for Lead Tech, a financial lead generation company providing high-quality leads for financial advisers and financial advice firms. He is a University of Leeds graduate and has spent over five years creating content for online PR, SEO, and digital marketing activities.

Paid membership is required
Access this resource now
All Paid memberships have full access to this and other guides in the Search engine optimisation (SEO) Toolkit.
Learn more about membership
Already a paid member?
Login here