In-depth digital marketing case studies
Get ideas and inspiration through detailed case studies
How will these case studies help me and my business?
We think case studies are a great way to learn and discover options to improve marketing. However, that's only true if they give enough details to learn from... Many case studies about online marketing, while interesting, don't give enough depth to take much from them.
What does the Ebook include?
We'll be publishing detailed case studies where we can gain more depth through interviewing the people who make it happen at the company. The companies will vary in size from small to large, but we will avoid focusing just on "mega-brands".
As with our other Ebooks we've highlighted the practical recommendations which make a difference to success online in "Strategy recommendations" and "Best Practice Tips" boxes.
Download the Digital marketing case studies
Resource Details
Author: Kate Boothby
Last updated: December 2012
Format: A4 page PDF Ebook with screengrabs and best practice tips
About the author
Kate Boothby

Kate Boothby is a freelance writer, editor and consultant, specialising in direct and digital marketing and online learning. Her experience spans several market sectors, including charity, leisure and marketing education. Kate writes and edits online courses and her direct and digital marketing case studies and more general articles have been published in a variety of European journals. Connect with Kate on LinkedIn.

Individual

Business
Access this resource now
Individual and Business members get full access to this and 18 other guides in the Digital marketing strategy and planning Toolkit.
Learn more about membership
Already an Individual or Business member?
Login here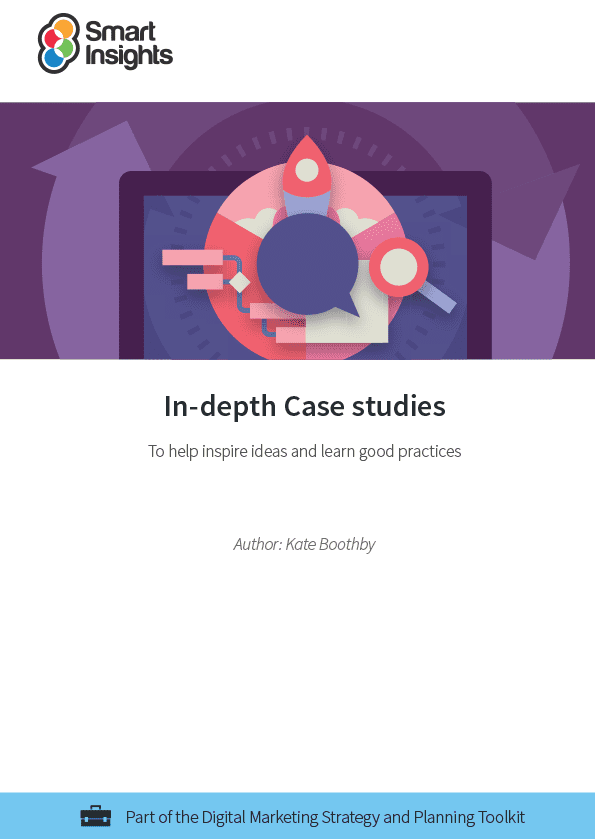 Look Inside