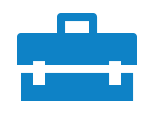 Guides and Templates
Invest in our advanced guides and templates and gain unlimited access to all 20 of our strategy, planning, management, and optimization toolkits. You will also gain access to the exclusive Agency Toolkit where you can download and rebrand our templates to present to clients.
Agency pricing guide

Marketing your agency effectively guide

Agency B2B digital marketing plan example
Measuring and reporting on client campaigns

Client discovery checklist

Digital marketing budgeting and costing approaches spreadsheet
Plus, more agency resources to help you win and retain clients...
Quick Wins
Actionable, step-based marketing techniques to get fast results. Each quick-win gives you a series of practical steps to follow to make improvements. Learn why the technique is important, how to achieve it, and what results to expect. When you've completed the Quick Win, download the accompanying workbook to put your knowledge into action.
Create a multichannel marketing plan

How to create a campaign plan

How to increase your website leads
360 degree content marketing audit

How to do a backlink audit

How to improve your homepage effectiveness
Plus, more Quick Wins covering a range of marketing techniques...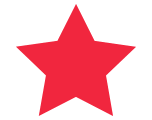 Capability Grader
Score your business's digital capability (or your clients) with unlimited access to our Digital Benchmarking Tool. Find out how well your business currently performs and how to improve to go from a well-managed approach to a market-leading capability in all areas of marketing. These include:
Digital marketing strategy and planning

Digital experience management

Email marketing and automation
Content marketing

Search Engine Optimization

Marketing campaign planning
Plus, more capability graders to benchmark current digital effectiveness...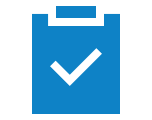 Personalized Learning Plan
Assess the gaps in your or your team's knowledge and get recommendations on the most relevant resources to improve your skills and drive results for your business using our RACE Framework. Benchmark personal skills and gain recommendations on your:
Earned, owned and paid media skills

Marketing planning ability

Search marketing skills
Social media and email marketing skills

Nurturing and retargeting skills

Content marketing skills
Plus, more essential skills needed to improve business results covering the full RACE framework...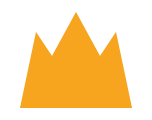 What's Hot
Need to know about the latest changes that matter in digital marketing? Here, we give our personal assessment of the most significant changes this month, covering:
The most popular recent blogs on digital strategy

New marketing trends and innovations

Marketing platform changes across social and Google
Latest research stats and statistics

Answers to members recent marketing questions

Guides and templates to help you plan your strategy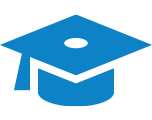 E-learning
Our e-learning courses help you learn and update your knowledge and cover all areas of digital marketing. Learn yourself, or track and monitor your team's progress in our Business membership.
Search Engine Optimization strategy

RACE Digital Marketing Planning

Social media marketing strategy
Marketing campaign planning strategy

Google Ads - getting better ROI strategy

Email marketing strategy
Plus, more comprehensive e-learning covering the essential marketing mix...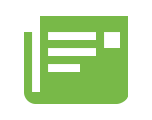 Blog
The Smart Insights blog is home to 5000+ articles on the latest news, strategies and advice in marketing. We publish up to three posts a day providing up-to-the-minute, practical and actionable advice, covering a wide range of marketing topics in various formats, including:
Marketing concepts and models

Research report summaries

News and opinion
Plus, more daily advice on strategy and planning from a wide-range of marketing experts...