Influencer outreach guide
How to convert brand influencers into brand advocates using social media
How will this influencer guide help me?
Engaging influencers is now a key marketing tactic to expand your reach and awareness through integrating with your content marketing, social media and SEO activities.
This practical guide shows you how to use tools to find and interact with influencers on the best social media platforms for outreach, that's Twitter, LinkedIn, and Facebook. It also advises on Google+.
Our guide shows you:
How to use to find and monitor influencers using social media
Free tools to identify the most influential
How to use the features of Twitter and LinkedIn to help you find and monitor influencers
How to develop processes to engage influencers and convert them into social media advocates who share your content
Who is the Influencer Outreach Guide for?
Marketing Mangers looking to set up effective Influencer Marketing Strategies.
PR professionals looking to better understand influencer marketing and improve their outreach techniques.
CMOs looking to learn more about influencer marketing and how it can benefit their business.
SEO professionals looking to improve their outreach techniques
Resource Details
About the author of the Influencer Outreach guide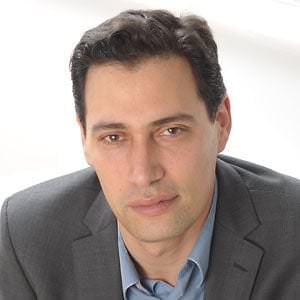 Danny is director of Brainstorm Digital a mentor, trainer and speaker specializing in influencer outreach and B2B social media strategy.  With over 15 years of digital marketing insights, Danny has given hundreds of companies the skills, knowledge, and confidence to bring in new business online.
The guide was also edited by Dr Dave Chaffey and Robert Jones.
What does the Influencer Outreach guide include?
The guide covers these areas:
ONE. Different types of influencers
TWO. How to identify and monitor influencers using Twitter and LinkedIn
THREE. Tools for researching and monitoring influencers
FOUR. Engaging with influencers and converting them into brand advocates
FIVE. Other social networks
SIX. Planning content updates to influencers
SEVEN. Case studies

Business Membership is required
Business members get full access to this and 6 other guides in the Content Marketing Toolkit.
Learn more about business membership
Already a Business member? Login here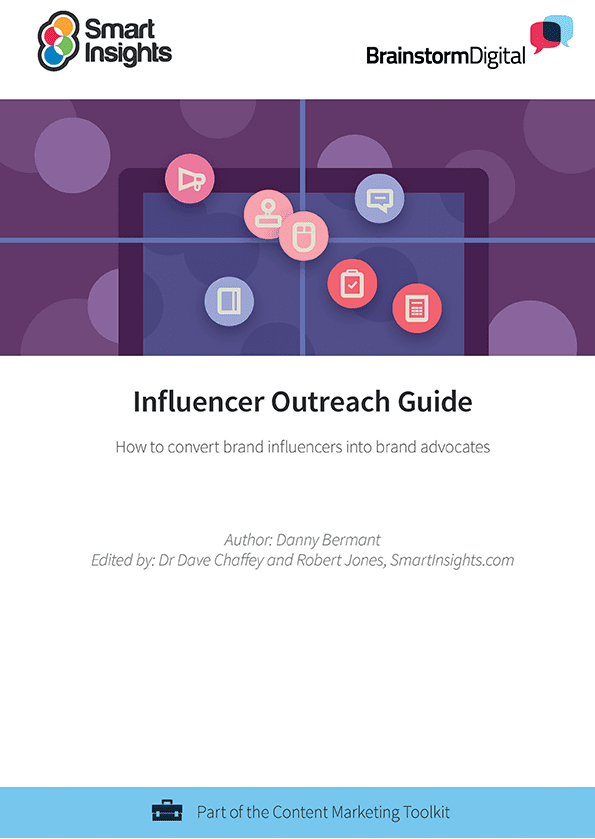 Look Inside