Influencer outreach guide for marketing professionals
How to convert brand influencers into brand advocates using social media
How will this influencer guide help me and my business?
Engaging influencers is now a key marketing tactic to expand your reach and awareness through integrating with your content marketing, social media, and SEO activities.
This practical guide shows you how to use tools to find and interact with influencers on the best social media platforms for outreach - that's Twitter, LinkedIn, Facebook and more.
Our Influencer Outreach guide shows you:
The key ingredients of creating an effective Influencer Relationship Management (IRM) program
How to use tools to find and monitor influencers using social media
How influencer relations are regulated
Free tools to identify the most influential
How to use the features of Twitter and LinkedIn to help you find and monitor influencers
How to develop processes to engage influencers and convert them into social media advocates who share your content
The legal requirements of using influencer marketing and how advocacy is shown when making influencer recommendations in the social networks
Who is the influencer outreach guide for?
This practical guide is aimed at these audiences:
Marketing managers looking to set up effective influencer relationship marketing (IRM) strategies
PR professionals looking to better understand influencer marketing and improve their outreach techniques
CMOs looking to learn more about influencer marketing and how it can benefit their business
SEO professionals looking to improve their outreach techniques
How is the influencer outreach guide structured?
The guide covers these areas:
Introduction to the principles of Influencer Relationship Management (IRM)
The different types of influencers
How to identify and monitor influencers using Twitter and LinkedIn
Influencer marketing regulations
Tools for researching and monitoring influencers
Engaging with influencers and converting them into brand advocates
Planning content updates to influencers
Case studies
Resource Details
Authors: Somya Mehta and Danny Bermant
Format: PDF download containing over 60 pages of advice to inspire you
Related recommended resources: Social Media Marketing Strategy guide: this guide is designed to help you create a social media strategy.
About the authors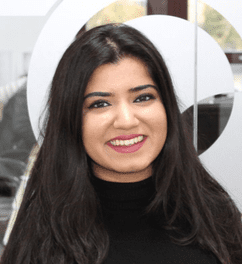 Somya Mehta is the Content Editor, Copywriter and Jr. Marketing Executive at Smart Insights. Maintaining the high quality of Smart Insights member resources, working on lead gen email marketing campaigns, contributing to the blog and social media marketing for Smart Insights, Somya works across various different touch points on the customer lifecycle. You can connect with her on LinkedIn or follow her on Twitter.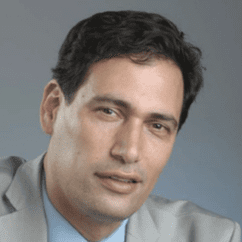 Danny Bermant help owners, CEOs and MDs of companies typically turning over £750K – £5m engineer their sales funnels, and make a return on their online investment. With over 15 years of digital marketing insights, he has given hundreds of companies the skills, knowledge, and con dence to bring in new business online.
Companies come to Danny because they are pouring money into their website and social media, but have no idea how to get business out of it. Perhaps they have aggressive growth plans, and need new routes to market. Often, they are revamping their website, and want everything they're doing online to join up. You can connect with Matt via LinkedIn and read on Smart Insights web site.

Individual

Business
Access this resource now
Individual and Business members get full access to this and 4 other guides in the Content marketing Toolkit.
Learn more about membership
Already an Individual or Business member?
Login here