Smarter Pinterest marketing guide
Managing Marketing on Pinterest to build awareness and drive sales
How will this guide help me and my business?
Pinterest has grown rapidly in recent years such that it is now rated as the fourth biggest traffic source across sites, in many countries. Our Pinterest guide helps you to make optimum use of Pinterest's potential by taking you through the steps of creating an online presence or reviewing your existing approach with lots of inspiring examples of how businesses and brands are engaging their audience through their boards and campaigns.
Our Pinterest guide shows you:
Where to get started in setting up Pinterest boards, including a Jargon guide
What to watch for, when reviewing your existing Pinterest use against competitors
How to use Pinterest to increase awareness and sales
Inspiring examples and options for creating boards and running campaigns on Pinterest
How to integrate Pinterest with your site, social media and email marketing
The options for tracking Pinterest
Who is this guide for?
This guide is for:
Social media managers and Execs
Small business owners
How is the Pinterest marketing guide structured?
Our practical guide is structured around the Smart Insights PRACE framework which will help you think through how to make better use of Pinterest :
ONE.  An introduction to marketing with Pinterest
TWO. PLAN: Developing a Pinterest strategy
THREE. REACH: Reaching your audience through Pinterest
FOUR. ACT: Encouraging interaction with Pinterest
FIVE.  CONVERT: Turning Pinterest interaction into leads and sales
SIX. ENGAGE: Keeping your audience engaged
SEVEN. Resources
Resource Details
Format: PDF download containing over 60 pages of advice to inspire you
Related recommended resources: Social Media Marketing Strategy guide: this guide is designed to help you create a social media strategy. By aligning the techniques mentioned in this guide with the strategy guide, you'll create an effective social media strategy for your business.
Author(s): Rhian Harris
About the author
Rhian Harris

Rhian Harris is a copywriter and blogger helping businesses with content for their marketing collateral. Starting out in the shiny new digital world in 2004, Rhian gained experience in all areas of digital media and e-commerce, working in utilities, travel, charity and retail sectors.
IDM qualified, Rhian is an online marketing all-rounder with a passion for words. She is a regular expert commentator for Smart Insights as well as other expert sites, as well as her own business Sparkly Content and her personal blog, From Tum To Mum.

Individual

Business
Access this resource now
Individual and Business members get full access to this and 12 other guides in the Social media marketing Toolkit.
Learn more about membership
Already an Individual or Business member?
Login here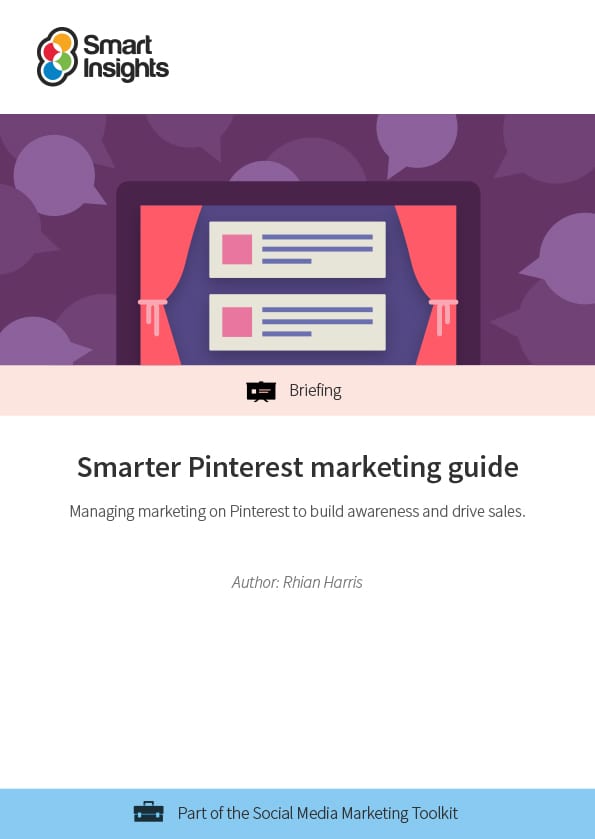 Look Inside