Marketing buyer persona template and checklist
Discover why creating quality customer personas can help you prioritize marketing tactics and increase conversion
How will this marketing buyer persona template and checklist template help me and my business?
Personas are popular with marketers to understand their core target audiences and improve the effectiveness of communications with them. However, we know it can be difficult to know where to start as they can vary widely in what they include.
Often, we find personas are just a 'thumbnail' of user demographics. While these are useful for a shared understanding of key audiences within a business and to help towards consistency of communications, they are of limited practical value. We believe more actionable personas are essential to inform today's complex marketing communications.
In this marketing buyer persona template and checklist guide, we summarize the key features of an effective persona. We start by introducing the benefits of having personas for your marketing, questions to ask to check the quality of your personas using the 'PERSONA' mnemonic, and summarize the key features in a 13-point checklist which you can use as a template for structuring your personas.
As a follow on from this guide, our customer persona guide and template includes a detailed 40-row spreadsheet template you can use to build your personas and different B2C and B2B templates to base your personas on. There is also a 100-slide PowerPoint deck packed with examples of different personas and customer journey mapping approaches which is useful for inspiring how you create your personas.
How is the template structured?
The marketing buyer persona template and checklist includes:
Introduction
What is a customer persona?
Why are personas useful?
What needs to be included in a persona?
Top-level persona example
Testing the quality of your personas
How many personas do I need?
Persona checklist and template
Resource Details
Author: Amelia Cooper, Head of Content
Format: 10-page pdf document
Related resources:
About the author
Amelia Cooper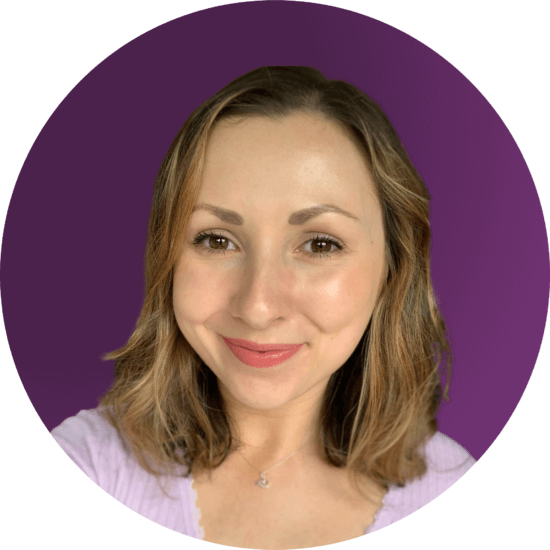 Amelia Cooper is Head of Content at Smart Insights. She is responsible for managing the paid member content library and e-learning resources, as well as strategic planning to ensure customers get the most from their memberships. She is a University of Southampton and the Chartered Institute of Marketing graduate with over 7 years' experience in digital marketing, specializing in content marketing.

Free Membership is required
Access this resource now
Get access to this and other free guides and templates with Free Membership
Join for free and get this guide
Already a Free member? Login here