Free digital marketing plan template
Our popular digital marketing planning template using the Smart Insights RACE Growth System
How will this RACE digital marketing plan template help me and my business?
Do you have an integrated digital marketing strategy? Our research shows that many businesses don't have a structured digital marketing plan, yet they are doing digital marketing.
Why is this a problem? Consider the pitfalls of what you're missing if you don't have a plan addressing the opportunities of modern digital marketing:
You're likely to be tactical, lacking a strategic approach to integrated digital communication
Your competition, who are more effective in acquiring customers using digital marketing  leave you behind
You'll have a weak customer focus, which will make you hard to stand out to your potential customers
Your goals will be poorly defined and tracking limited
You'll have poor budget and resource allocation - wasting money, time and resources
This marketing plan template is our most popular download. It's based on our co-founder, Dr. Dave Chaffey's twenty-plus years experience of creating and reviewing digital marketing plans for companies, small and large, across many sectors.
How is the digital marketing plan template structured?
This popular digital marketing planning template will give you a simple structure for creating a focused digital marketing plan. It follows a three-step process of defining your Opportunity, Strategy and Action to make smarter use of digital communications prioritizing improvements in a 90-day plan. You select your priorities from the RACE Digital Marketing Framework with examples of key activities across paid, owned and earned media shown in our customer lifecycle visual which adds more detail to each part of this marketing funnel.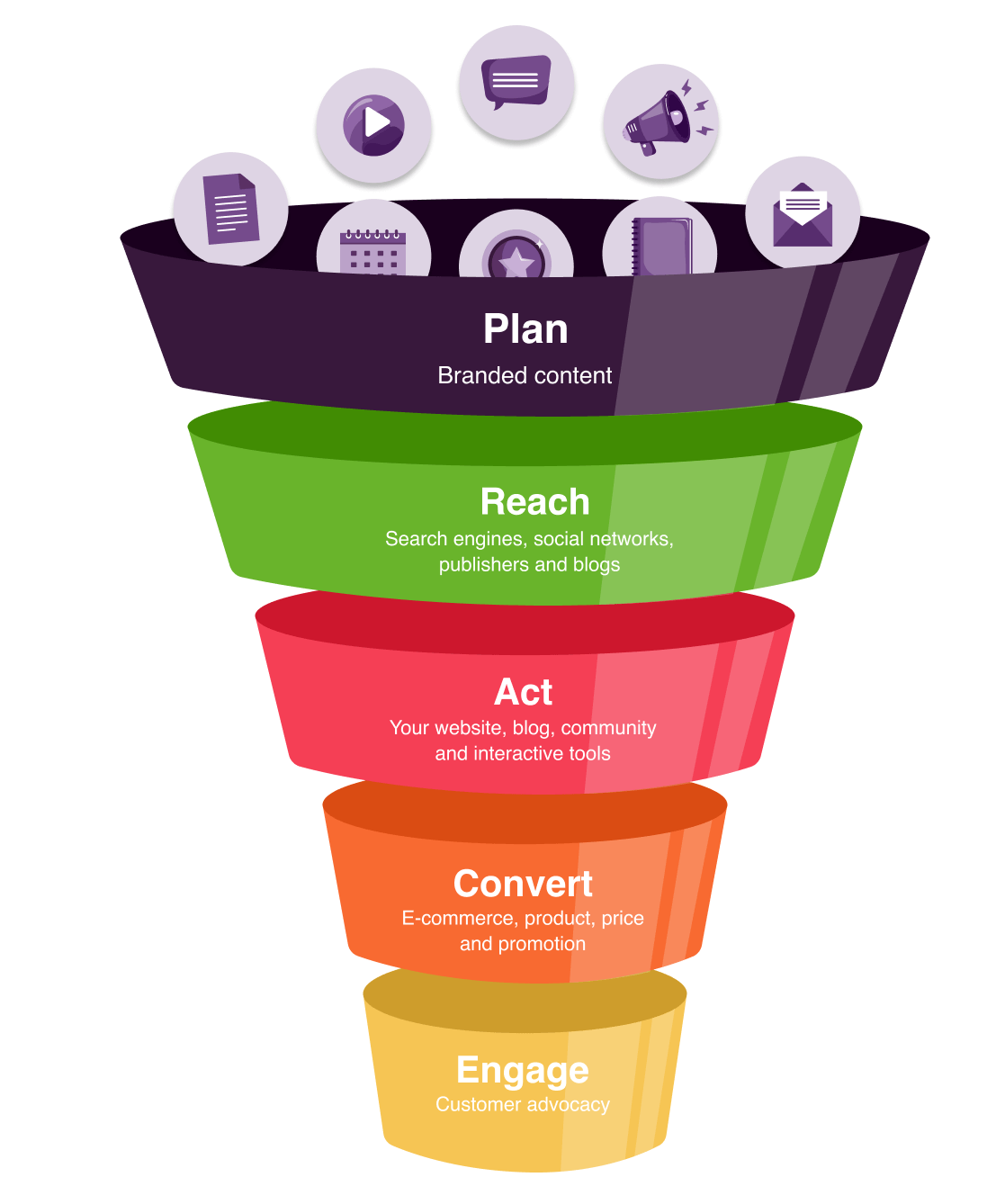 Who is this digital marketing plan template for?
This download is for anyone involved with shaping and implementing future digital marketing direction for their business or clients, including:
Company owners and directors
Managers responsible for increasing the contribution of digital channels in their organization, including Digital Director and digital marketing managers
Heads of marketing including CMO, VP of Marketing, Chief Customer Officer, and Marketing Director
Consultants or agency account managers
Digital marketing executives looking to expand their knowledge of marketing strategy and planning
How is this resource structured?
We start by introducing the acclaimed RACE Growth System. Then, for each of the three-steps, you will enter your Opportunity, Strategy and Action prompted by examples for a small business to make your 90-day plan.
How to use this RACE planning template
Why do you need a plan?
The RACE Growth System
The OSA Process
Step 1: Opportunity
Step 2: Strategy
Step 3: Action
Next steps
This resource also includes a link to download a free editable PowerPoint template version which you can customize for your business.
Resource Details
Author: Dr. Dave Chaffey
Format: PDF template structured around our RACE Growth System
Recommended related resources:
About the author
Dr. Dave Chaffey

Dave is co-founder of Smart Insights and creator of the Smart Insights RACE planning framework. He has consulted and trained for many businesses including large international B2B and B2C brands including 3M, BP, Barclaycard, Dell, Confused.com, HSBC, Mercedes-Benz, Microsoft, M&G Investment, Rentokil Initial, O2, Royal Canin (Mars Group) plus many smaller businesses.  For his full profile, or to connect on LinkedIn or other social networks, see the About Dave Chaffey profile page on Smart Insights. Dave is author of 5 bestselling books on digital marketing including Digital Marketing Excellence and Digital Marketing: Strategy, Implementation and Practice. He has been recognized by the Chartered Institute of Marketing as one of 50 marketing 'gurus' worldwide who have helped shape the future of marketing.

Free Membership is required
Access this resource now
Get access to this and other free guides and templates with Free Membership
Join for free and get this guide
Already a Free member? Login here