Persona research guide
Learn the different customer research techniques to create buyer personas and inform your marketing tactics
How will this guide help me and my business?
Thinking about how you can create or improve buyer personas? Start here! Use this guide and our companion resources to create effective, actionable personas.
This guide will help you build personas using the most appropriate research techniques. The research doesn't need to be lengthy or costly, as this guide explains.
Our persona research guide shows you:
The guide is comprehensive covering both primary and secondary research methods. Techniques covered include:
Building the case for creating personas
Contextual interviews
Diary studies
Online blogs and bulletin boards/ forums
Surveys
Focus groups
Using Data from Facebook and Google Analytics for persona development
The guide will help you effectively build personas using the most appropriate research techniques. The research doesn't need to be lengthy or costly, as this guide explains.
There are various reasons we created the persona research guide namely:
With so many research techniques out there, this guide summarises many techniques to help you decide which techniques to use when you're creating your buyer personas
Personas are commonly used across large businesses, but there are advantages for all sizes and types of businesses to build customer personas, this guide helps you estimate costs of building personas and helps you create a business case for doing so
The guide will also help you to plan your persona building, which may seem more complicated than it seems. You'll know where to start and what combination of techniques you can use
Many marketers are familiar with personas, how to use them and what they look like, but this guide is for marketers to effectively create personas using the most appropriate research methods.
Who is this guide for?
You may be a seasoned marketer looking to streamline your campaigns by creating personas, or you may run an SME and are looking to use insight to understand your customer to grow your business. Our guide is a brilliant starting point if you're considering using personas in your marketing or want to see how you can refine them to include more advanced, yet practical techniques like customer journey mapping and content mapping.
How is the guide structured?
The guide is written in such as way that introduces personas, helps you to build a business case and discusses research techniques including what they are, how to use them, how to analyse the data and provides an estimation of cost.
The main sections are:
Background to personas and building a business case for using them
Primary research techniques including focus groups, diary studies, surveys and much more, with considerations and examples of how each can be used
Using marketing data to build personas
Recruitment tips for qualitative research
Resource Details
About the authors
This guide was written by Robert Jones and was edited by Dr Dave Chaffey.
Robert Jones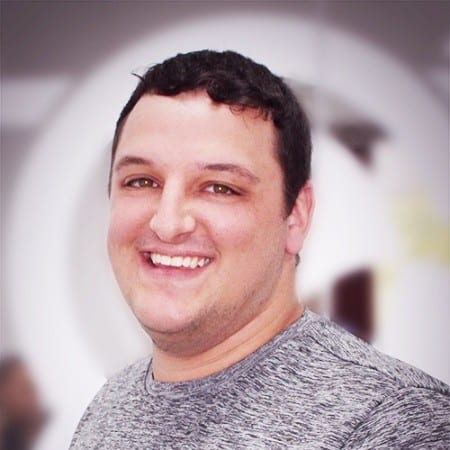 Robert Jones is a specialist in CRO, UX Research, insight and digital Marketing. He is CRO Analyst at Enjoy Digital. He has a Psychology Masters of Research, has run large digital marketing campaigns to build research panels and worked in insight roles for Vision Critical, ASDA and WhatUsersDo. He also managed all of Smart Insights member resources and published several guides including "How to conduct Persona Research" as well as contributing over 100 blog posts to the Smart Insights blog. When he isn't working on marketing campaigns he is most likely eating authentic Italian food or planning his next short trip. You can connect with Robert on LinkedIn or follow him on Twitter.
Dr. Dave Chaffey

Dave is co-CEO and co-founder of Smart Insights. He is editor of the 100 templates, ebooks and courses in the digital marketing resource library created by our team of 25+ Digital Marketing experts. Our resources used by our premium members in more than 80 countries to Map, Plan and Manage their digital marketing.
For his full profile, or to connect on LinkedIn or other social networks, see the About Dave Chaffey profile page on Smart Insights. Dave is author of 5 bestselling books on digital marketing including Digital Marketing Excellence and Digital Marketing: Strategy, Implementation and Practice. In 2004 he was recognised by the Chartered Institute of Marketing as one of 50 marketing 'gurus' worldwide who have helped shape the future of marketing.

Paid membership is required
Access this resource now
All Paid memberships have full access to this and other guides in the Digital experience management Toolkit.
Learn more about membership
Already a paid member?
Login here