Campaign timeline / project plan template and example
Create a schedule for your marketing plan
How will this campaign template help me and my business?
This Excel template is aimed at giving you a starting point when putting together a schedule to sequence  the content and media for different types of campaigns from new product launch, sales promotion, event or new site launch.
With so many different content assets and channels needing management in modern campaigns, planning them in is essential. You can amend this template to create your campaign plans for different time periods and use as a 'best practice' checklist for activities you should consider.
Who is it for?
The template is aimed to help marketers involved with planning and scheduling inbound marketing campaigns within a company or at an agency.
How is the template structured?
This spreadsheet has three worksheets for you to amend:
A readme worksheet explains how to use the two worksheets by assigning responsibilities for different members in your team or agency. You also set the campaign start date here
The Integration plan worksheet gives a top level summary of campaign structure to help ensure paid, owned and earned media channels are reviewed and selected as relevant
A more detailed Campaign activity plan worksheet has fuller details of what needs to be signed off and review
Resource Details

Individual

Business
Individual or Business members get full access to this and 10 other guides in the Marketing Campaign Planning Toolkit.
Learn more about membership
Already an Individual or Business member?
Login here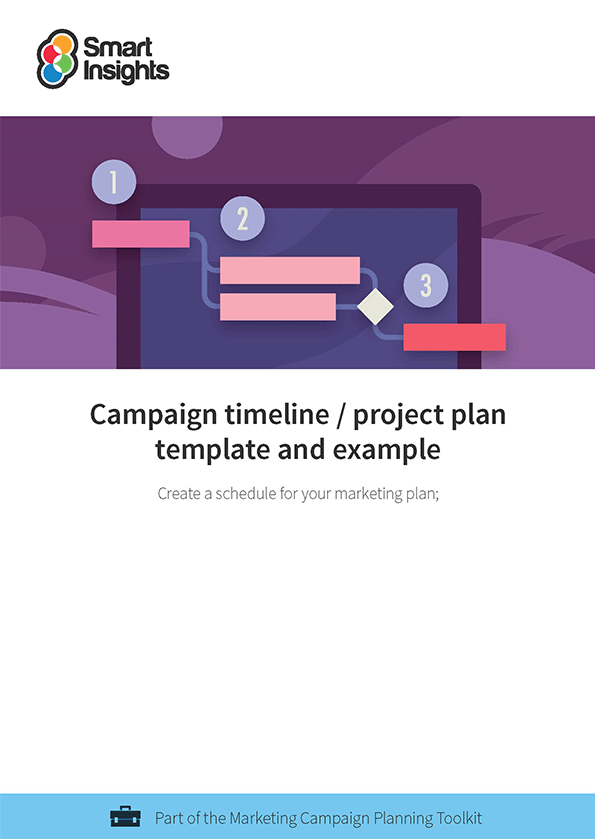 Look Inside