SEO proposal template
Use our detailed SEO proposal template to quickly create proposals for clients
 We have developed the SEO proposal template in response to member requests for an SEO proposal template by consultants and agencies whose main focus isn't search marketing, instead they are looking to offer SEO services perhaps through recruiting or re-training existing staff. Of course, we know that specialist search marketing agencies will have already developed their approach to proposals for pitching, although they may be interested to compare their approach to ours.
The first part of the proposal, which summarises current goals, processes and results from SEO, can also be used for taking or giving a brief to the agency in advance of submitting the proposal.
What does it include?
The template is provided as an unbranded Word document so that it can easily be modified for proposals. It is structured in a conventional format for an agency proposal with sections detailed in these areas:
Understanding client business challenges and goals from investment in SEO
A summary of the agency solution going into detail on different activities forming the approach to SEO
Structure of SEO programme including recommended main activities and deliverables
A list of 10 key differentiators to consider when selecting an SEO agency
About the authors of our SEO proposal template: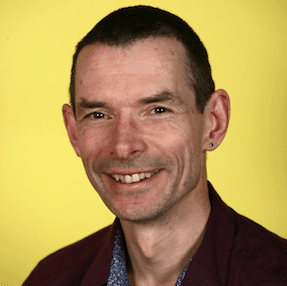 Dr Dave Chaffey is the editor of all Smart Insights resources. He has advised on SEO since he created his first site in 1997 when Altavista was the leading search engine and he switched to Google in '99. Ten years ago he ran the first SEO training courses for the Chartered Institute of Marketing and for several years was the tutor on the Econsultancy Advanced SEO course and also created the original Econsultancy Best Practice guide to SEO. Today his main SEO focus is improving organic search results for Smart Insights and our resources for subscribers.
Gavin Llewellyn (LinkedIn) is an independent co

nsultant. He is a Chartered Marketer who specialises in digital marketing, specifically SEO and online strategy. Gavin blogs at One Too Many Mornings where he offers advice, guidance and ideas on how individuals and companies can use digital marketing effectively to get found online, build engagement and generate conversion.
Who is this template for?
This template has been designed to be used by:
Agencies preparing SEO proposals for their clients
Consultants preparing SEO proposals for their clients
Client-side businesses may also find the template useful when briefing or reviewing proposals received from different agencies when selecting a new SEO agency.
Resource Details
Authors: Dave Chaffey and Gavin Llewellyn
Format: 12 page A4 page Word template for members to amend for their proposals

Individual

Business
Individual or Business members get full access to this and 7 other guides in the Search Engine Optimisation (SEO) Toolkit.
Learn more about membership
Already an Individual or Business member?
Login here
Look Inside