Social media report template
Quickly write a detailed report for your social media campaigns with this simple template
How will this report template help me and my business?
Social media is established as a core digital communications channel. Communicating with existing customers via their preferred social networks can keep them up-to-date with new offerings and engaged with your brand. Social media amplification also gives a great way to gain awareness from potential customers.
By reporting on your social media performance, you'll be able to show how your brand (or your client) is generating conversation and interaction online through a variety of profiles. You'll be able to show how fast your followings are growing, what kind of posts get people talking, and which profiles are leading to goal completions in analytics.
This social media report template, made in PowerPoint, walks you through each step of the reporting process. Once you have input your information in this template you will be ready to report detailed social campaign statistics and summarize any further actions that will ensure continued success.
Who is the template for?
This template has been created for marketers who are responsible for reporting and relaying information about social media performance to other stakeholders and team members. It is also useful for agency executive and managers who are reporting to clients.
How is this template structured?
Our social media report template uses the following structure:
Introduction
What to know and prepare before you start
Social performance summary – summary of changes and actions
Channel comparison – how does organic traffic compare to other channels through time?
Account overview – summary of social account performance
Facebook – a detailed look at how to report on the performance on your Facebook Page and its top posts
Twitter – a detailed look at how to report on the performance on your Twitter profile and its top posts
LinkedIn – a detailed look at how to report on the performance on your LinkedIn profile and its top posts
Network referrals – how many sessions on your site are from users who arrived via social media?
Conversions – which social platforms and campaigns are contributing towards your goal completions?
Attribution with multichannel funnel report – are your social media campaigns contributing assisted conversions?
At the bottom of each slide we have used the notes section to explain why the information should be included in the report and the methodology/menu options so you can access the same information yourself.
Resource Details
Authors: Dr Dave Chaffey and James Story
Format: Downloadable PowerPoint document
Related resources:
About the authors
Dr. Dave Chaffey

Dave is co-founder and content director of Smart Insights. He is editor of the 100 templates, ebooks and courses in the digital marketing resource library created by our team of 25+ Digital Marketing experts. Our resources are used by our premium members in more than 120 countries to plan, manage and optimize their digital marketing.
For his full profile, or to connect on LinkedIn or other social networks, see the About Dave Chaffey profile page on Smart Insights. Dave is author of 5 bestselling books on digital marketing including Digital Marketing Excellence and Digital Marketing: Strategy, Implementation and Practice. In 2004 he was recognised by the Chartered Institute of Marketing as one of 50 marketing 'gurus' worldwide who have helped shape the future of marketing.
James Story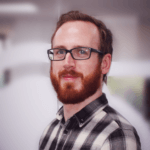 James Story is Senior Content Manager for Lead Tech, a financial lead generation company providing high-quality leads for financial advisers and financial advice firms. He is a University of Leeds graduate and has spent over five years creating content for online PR, SEO, and digital marketing activities.

Individual

Business
Access this resource now
Individual and Business members get full access to this and 12 other guides in the Social media marketing Toolkit.
Learn more about membership
Already an Individual or Business member?
Login here