Customer retention planning guide
Retain customers and grow your business with our retention guide
How will this guide on customer retention and loyalty help me grow my business?
It can be easy to fall into an acquisition-focused mindset when trying to grow your business. Yet customer retention is an imperative part of business growth, and an area that doesn't often get enough attention. At the start of our customer retention guide we include some key facts on the benefits of retention strategies, and how research has consistently shown that well-designed retention programmes can drive bottom-line performance.
Some of these statistics include:
A 5% increase in customer retention can increase profitability by 75%
The probability of selling to an existing customer is 60 – 70%. The probability of selling to a new prospect is 5-20%
A 10% increase in customer retention levels result in a 30% increase in the value of the company
Given these facts, it is essential to have a proactive, well-planned approach to customer retention and loyalty in order to increase business value and profit growth. In this guide, E-CRM specialist Andrew Campbell explains how to create a customer retention strategy using a range of frameworks and examples.
What does the customer retention guide include?
This guide is structured around 7 Steps, which are:
Define effectiveness of current retention programme
Define retention strategy
Design customer communications programmes
Deliver personalized experiences
Deliver seamless multichannel experiences
Unlock the power of content
Technology alignment
Each section includes best practice tips and strategy recommendations plus frameworks to help you structure your plans, for example:
Retention roadmap
Retention opportunity grid
Customer journey analysis
Groundswell social media interaction model
Latest updates
The latest edition of this guide includes newer examples and references to updated customer retention strategies and tactics.
Resource Details
Author: Andrew Campbell
Editors: Dr. Dave Chaffey and Amelia Mayes, Smart Insights
Format: Downloadable PDF
About the author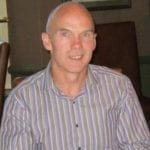 Andrew Campbell is an eCRM and social CRM consultant, and MarTech Director at the HOME Agency. You can contact Andrew through LinkedIn.

Professional Membership is required
Access this resource now
Professional members get full access to this and other resources in the Integrated lifecycle marketing Toolkit.
Learn more about Professional membership
Already a Professional member? Login here