Mobile marketing
Improve your Mobile marketing with our hub page..
Mobile marketing is massive already and forecast to exceed desktop Internet access in many developing countries. So every marketer needs to keep tabs on the opportunities of reaching their audiences via mobile and how to make their mobile sites and presences visible and accessible. To learn more take our free mobile marketing healthcheck
Primer - Mobile marketing strategy
Use our mobile marketing primer to get up-to-speed with the opportunities of mobile marketing. If you're logged-in as a member you can mark off what you have completed.
Mobile marketing quick guide
Mobile marketing success factors
These are the main customer touchpoints that must be reviewed within a mobile marketing strategy as we explain in our 7 Step Guide to mobile strategy for Expert members.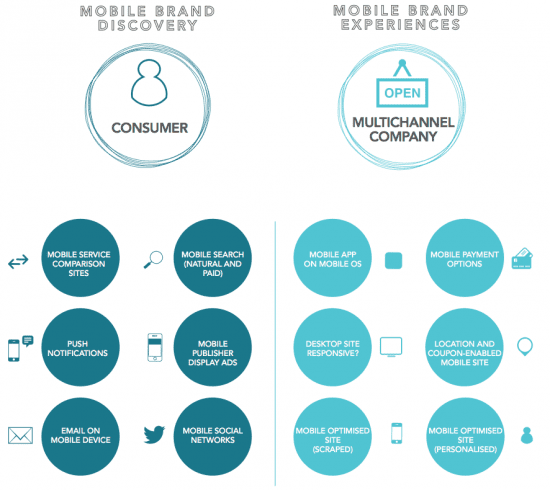 These touchpoints are defined by Rob Thurner and Dave Chaffey, thanks to Design and Online Marketing agency eibDigital for creating the graphic.
Mobile marketing definition
Mobile marketing covers a range of mobile devices including, of course, smart phones and dumb phones, but also tablet devices like the iPad.
Aside from marketing to the mobile web, mobile apps, SMS marketing and proximity marketing are key mobile marketing approaches.
Recommended resources for Mobile marketing
Ebooks on Mobile marketing
Marketing templates on Mobile marketing
Best websites on Mobile marketing
Mobile marketing answers
Get answers and help others by joining the discussion.