Retail e-commerce marketing trends
Get insight into 10 e-commerce trends for 2021, structured through our RACE Framework
How will this guide help me and my business?
Online sales continue to grow in importance, as shown by our compilation of e-commerce growth trends, but for many businesses, the days of double-digit, year-on-year percentage online sales growth are over. We are now in the e-commerce marketing optimization era where, to maintain growth, businesses will need to innovate their growth strategy for making their online experiences engaging and persuasive.
This guide explores ten of the latest e-commerce marketing trends. It's designed to assist you with your e-commerce marketing efforts, whilst providing you with practical advice and context to the current marketplace, with relevant statistics and various examples to inspire you.
The aim of this guide is to share insight and examples covering the latest digital marketing trends across the customer lifecycle in the e-commerce sector. You can use this guide to keep up to date with e-commerce trends and innovation to help inform your e-commerce strategy and future development roadmap.
How is the guide structured?
The guide is structured using the Smart Insights RACE Planning Framework. The visual of the Plan, Reach, Action, Convert, and Engage framework shows typical activities related to e-commerce marketing, which we cover in this briefing. We review 10 trends related to the latest e-commerce marketing techniques such as omnichannel experience design, omnichannel attribution, mobile platforms, micro-moment marketing, paid media, artificial intelligence, connected and conversational commerce.
Who is this guide for?
This guide is aimed at helping managers in different roles responsible for shaping the future of their e-commerce platform to increase digital channel sales. Typical roles include:
Business owner
E-commerce director
Digital marketing director or manager
User experience and conversion rate optimisation professionals working in e-commerce
Although it focuses on retail examples and applications, many of these may also be relevant to other e-commerce sectors, such as financial services and travel.
Resource Details
About the author
Fiona Lomas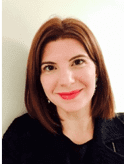 With over 15 years' experience gained as a senior marketer developing and turning around leading consumer FMCG brands working in UK, EMEA and Global roles for Beiersdorf (NIVEA), Kraft Foods, Fox's Biscuits, AVON Cosmetics and Bravissimo, Fiona Lomas (MCIM) founded The Brand Detectives, a strategic marketing consultancy focused on hunting down sustainable growth for courageous consumer brands. Fiona is also a guest lecturer and mentor on the BA Marketing and MSc Brand & Design Management programs at Plymouth University. Connect on LinkedIn.
Dr. Dave Chaffey

Dave is co-founder and content director of Smart Insights. He is editor of the 200 templates, ebooks and courses in the digital marketing resource library created by our team of 25+ digital marketing experts. Our resources are used by our premium members in more than 120 countries to plan, manage and optimize their digital marketing.
For his full profile, or to connect on LinkedIn or other social networks, see the About Dave Chaffey profile page on Smart Insights. Dave is author of 5 bestselling books on digital marketing including Digital Marketing Excellence and Digital Marketing: Strategy, Implementation and Practice. In 2004 he was recognised by the Chartered Institute of Marketing as one of 50 marketing 'gurus' worldwide who have helped shape the future of marketing.

Free Membership is required
Access this resource now
Get access to this and other free guides and templates with Free Membership
Join for free and get this guide
Already a Free member? Login here