Retail e-commerce marketing trends 2018
Get insight into 16 Ecommerce trends for 2018, structured through our RACE Framework
How will this guide help me and my business?
Online sales continue to grow in importance, as shown by our compilation of e-commerce growth trends, but for many businesses, the days of double-digit, year-on-year percentage online sales growth are over. We are now in the e-commerce marketing optimization era where, to maintain growth, businesses will need to innovate their growth strategy for making their online experiences engaging and persuasive.
This guide explores the latest e-commerce marketing trends for 2018.  It's designed to assist you with your e-commerce marketing efforts, whilst providing you with practical advice and context to the current marketplace, with relevant statistics and various examples to inspire you.
The aim of this guide is to share insight and examples covering the latest digital marketing trends across the customer lifecycle in the e-commerce sector. You can use this guide to keep up to date with e-commerce trends and innovation to help inform your e-commerce strategy for 2018.
How is the guide structured?
The guide is structured using the Smart Insights RACE planning framework. The visual of the Plan, Reach, Action, Convert and Engage framework shows typical activities related to e-commerce marketing, which we cover in this guide. We review the latest e-commerce marketing techniques such as omni-channel retail, micro-moment marketing, artificial intelligence, connected and conversational commerce.
Who is this guide for?
This guide is aimed at helping managers in different roles responsible for shaping the future of their ecommerce platform to increase digital channel sales. Typical roles include:
Business owner
Ecommerce director
Digital marketing director or manager
User experience and conversion rate optimisation professionals working in ecommerce
Although it focuses on retail examples and applications, many of these may also be relevant to other ecommerce sectors, such as Financial Services and Travel.
Resource Details
About the authors
Somya Mehta

Somya Mehta is the Online Copywriter/Editor and Email Marketing Executive at Smart Insights. Maintaining the high quality of Smart Insights member resources, working on content partnership emails, lead gen campaigns and writing copy on a variety of different topics, such as content and influencer marketing, Somya works across various different touch points on the customer lifecycle. You can connect with her on LinkedIn or follow her on Twitter.
Robert Jones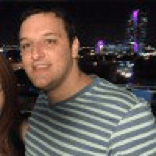 Robert Jones is Research Analyst at Smart Insights, he works on member research, improving user experience of the Smart Insights site, our partner research reports and helps produce our member content. He is a member of the Market Research Society (MRS) and has over 5 years' experience in Insight and UX.

Business Membership is required
Access this resource now
Business members get full access to this and 11 other guides in the E-commerce/retail Toolkit.
Learn more about business membership
Already a Business member? Login here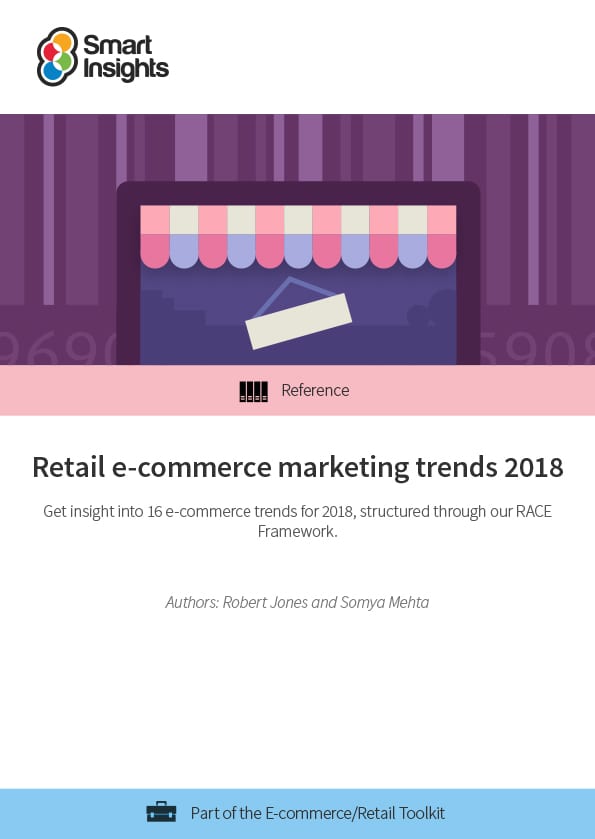 Look Inside