Can your branded consumer goods business compete online?
With so much competition, you need to stand out
Consumer brand marketing, or consumer branding, is a strategic approach that brands can use to establish familiarity, trust, and added-value for their customers through brand positioning.
In today's age of digital disruption, it's more important than ever that brands can maintain their brand story across the omnichannel customer lifecycle.
This means that it is vital for online retailers to identify and optimize their most successful digital customer journeys.
Creating a digital marketing plan for branded consumer goods
Our research has found that 47% of organizations don't have a defined digital marketing strategy, despite the fact they are doing digital marketing. This kind of ad-hoc approach to marketing will mean you aren't delivering the best results or ROI, while also failing to implement checks for compliance.
It can also mean that your activity isn't integrated, with each channel working in a silo. Ultimately, this can result in mixed messaging, different tones of voice, and a failure to reach your customers at the right time and on the right channel.
This means that it is vital for branded goods marketers to have an omnichannel marketing strategy in place to help engage audiences and improve brand performance.
See our 10 reasons why you need a digital marketing strategy for more help with getting buy-in for digital marketing.

Customer lifecycle marketing is a tried-and-tested methodology to support brands in developing their omnichannel growth strategies
Apply a planned approach to your brand marketing to rapidly review, find opportunities, build a high-performing team, and develop your marketing strategy to reach, acquire and engage more customers through consumer branding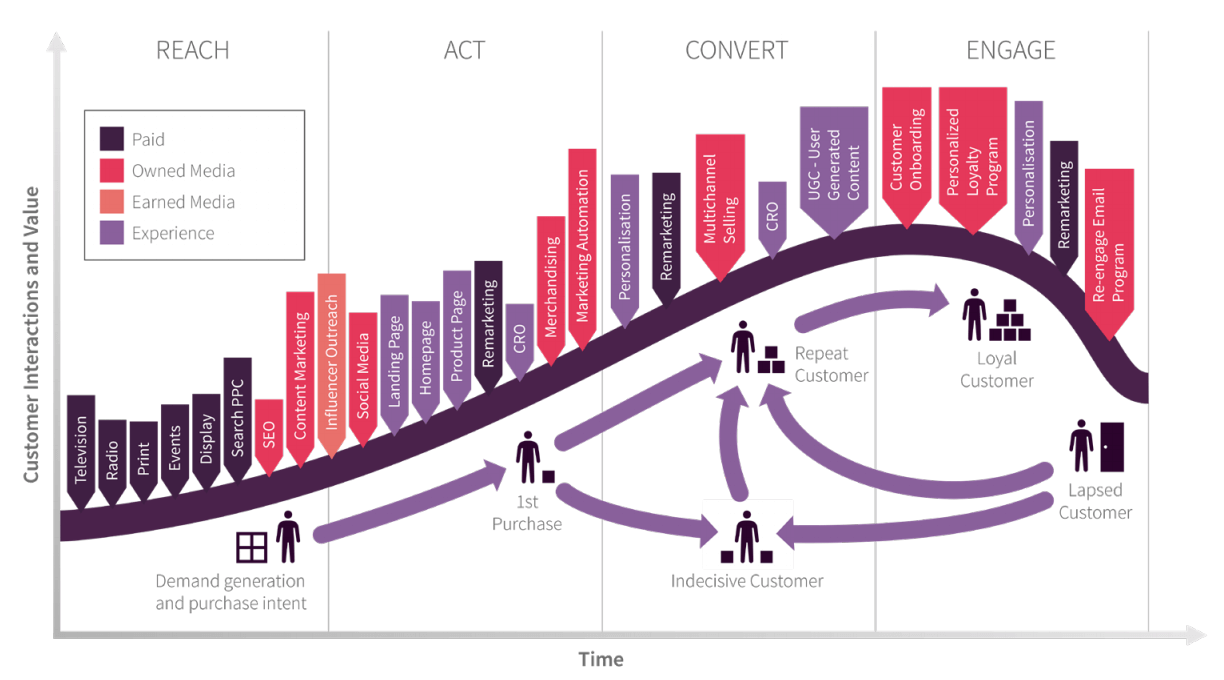 Digital marketing strategy training modules for consumer branding marketers
Learn how to create a messaging hierarchy for campaigns and general brand positioning of a product or service.
Selecting effective media requires the marketer to make the right investment choices between paid, owned and earned media to get the results you need. This module equips you to review your approach.
Discover the different kinds of influencers you can work with, the tools you can use to find them, and the success factors of strategic influencer relationship management.