AR and VR are becoming more common within marketing, allowing brands to craft experiences, engage consumers and encourage conversions in interesting ways.
More than ever, marketing is being driven by the wants and needs of the customer. As new technology becomes available, customers want brands to deliver experiences that use it. This means it is important that brands keep pace with new advances in order to meet customer expectations and deliver the best possible experiences.
This is why marketers need to consider how virtual reality (VR) and augmented reality (AR) can be used as part of their marketing strategies. When you consider the fact that these technologies are already disrupting sectors, failing to utilize them could leave you lagging behind your competition.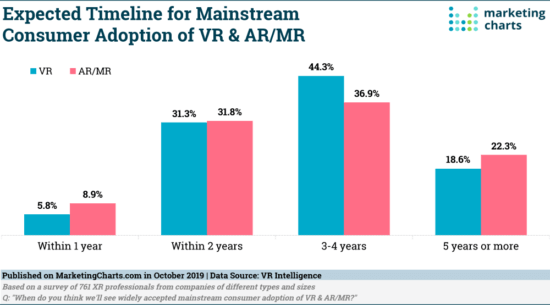 Virtual reality for marketing
Many people seem to think that VR is primarily for gamers and that it requires heavy investment in technology to enjoy virtual experiences. This isn't the case. Access to smartphones means that the average consumer can now enjoy VR, so you need to pay attention to it.
VR marketing allows companies to bridge the gap between experience and action. You can use VR to offer a digital experience in place of a physical one, which can promote products and services.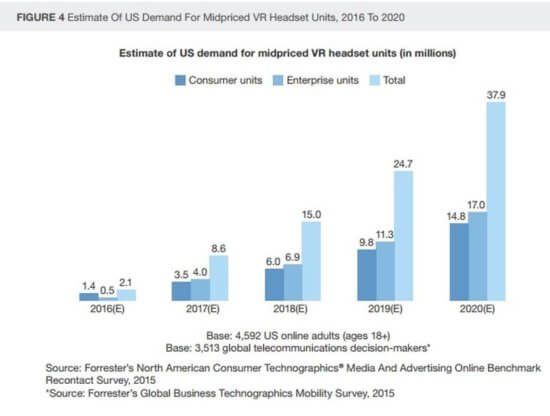 As well as promoting existing products, you can also use VR to showcase those that are in development. You can invite your customers along on the journey as you create something new, this will help to get them invested in what you are creating – as well as give you a source of feedback.
Most importantly, VR changes the dynamic between brands and consumers. Rather than using ad blockers or clicking out of ads as quickly as possible, people seek out VR brand experiences. This means your engagement rates can improve as people come to you, rather than you needing to attract them.
Distinguishing your brand by using VR provides a huge competitive advantage, especially as the technology is only going to become more popular. Marketers who embrace this technology as a marketing tool now are able to test and innovate new tactics before VR really explodes. When VR does become the norm, their brands will be at the forefront of the field.
Augmented Reality (AR) for marketing
Augmented reality (AR) is an emerging trend in marketing and sales strategies. It allows brands to give customers unique experiences with the convenience of tapping into their mobile devices. AR gives you another tool when it comes to driving sales and enhancing brand value through mobile devices.
AR is more than just a novelty or a new frontier in gaming. It stands to be one of the driving forces behind sales and marketing innovations over the next decade. Using AR, businesses will be able to upgrade the experience they offer their customers, leading to increased business opportunities and sales.
Brands can use AR to allow consumers to try products before they buy them, with augmented shopping experiences becoming increasingly popular. From clothing to test driving a possible new car, you can craft AR experiences that make shopping – whether at home or in-store –  easier.
Similarly, AR offers the potential for businesses to include a digital component on top of their physical locations. Customers are able to use an AR experience tailored either toward providing a brand-related experience.
You can even use AR to take branding materials like business cards and brochures to the next level. Users can scan printed materials with their mobile devices to access a range of features giving them more information and ways to get in contact with the brand.
Using AR and VR
Whether you're working in a B2B or B2C environment, both AR and VR can deliver a great range of benefits and opportunities. As they become more and more popular, customers will start to expect that companies offer both AR and VR experiences, which means that now is the time to start utilizing these tools.