SEO analysis and reporting video tutorials
Learn SEO analysis, reporting and improving techniques for SEO using free tools
How will these training videos help me?
These video tutorial screencasts show these techniques to help you review the effectiveness of your SEO and content marketing so you can report results to colleagues or clients and review opportunities to improve organic website visits. They cover:
Tutorial 1: SEO Gap analysis using Google Keyword Planner
Tutorial 2: Google Trends briefing
Tutorial 3: Using Google Analytics and Google Search Console to review SEO and identify opportunities
Tutorial 4: Inbound or backlink audit and benchmarking Competitor Sites
There are a wealth of free tools available to help with your SEO, but often it's difficult to know which are best and where to start.
These 4 free screencasts will give you a 'hands-on' introduction of which reports to use to review your current approach and identify new techniques to grow organic visits.
Resource Details
Format: Embedded HTML5 MP4 video (plays on iPad)
Length: Each of the 4 screencasts is 10-15 minutes explaining how 4 tools are used
Tutor: SEO consultant Dave Chaffey
Related resources: SEO gap analysis spreadsheet using imported data from Google Keyword Planner and Google Analytics

Individual

Business
Individual or Business members get full access to this and 7 other guides in the Search Engine Optimisation (SEO) Toolkit.
Learn more about membership
Already an Individual or Business member?
Login here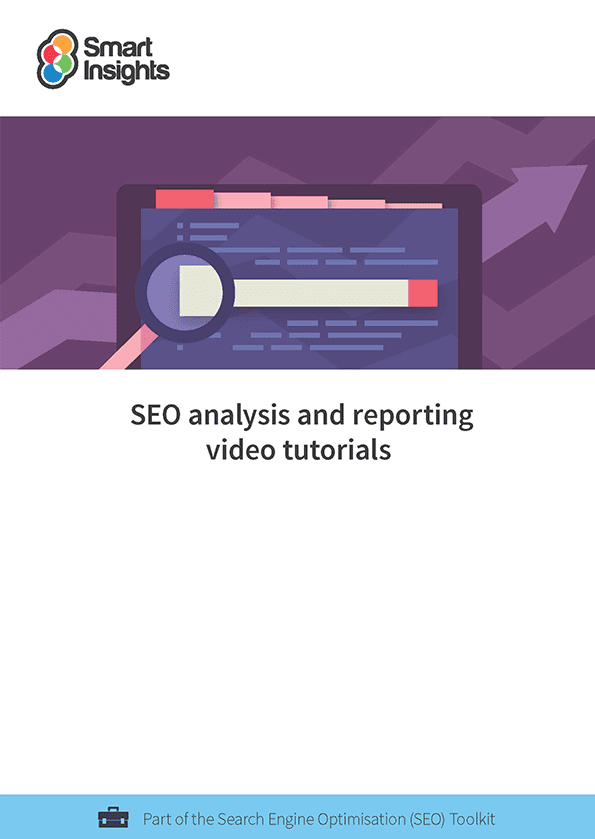 Look Inside