How to get quality backlinks
Learn techniques and strategies to increase relevant links from other sites and boost your site's organic traffic
In this Quick Win, we will show you how you can attract high-quality backlinks that give your website the authority it needs to increase organic (free) traffic.
What will I learn?
The most powerful quality signal you can provide a search engine is called a backlink. Simply put, this is a link to your site from another site. Search engines see this as a recommendation, with more weight placed on links from relevant, authoritative sites and pages. Like word-of-mouth, you can't directly control what people say about your business. It's up to you to give them something positive and valuable to tell others. The same is true regarding backlinks.
The guide will teach you:
How hyperlinks have changed as SEO has evolved
What a great backlink looks like
How to use list posts, guides, infographics, and other forms of content to earn backlinks
What learn earning tactics don't demand newly-created content
How is this Quick Win structured?
This Quick Win is structured into five main sections:
What are backlinks?
Anatomy of a quality backlink
Types of content that attracts quality backlinks
Three proven link building strategies
Six little-known ways to build links without creating content
About the author
Lyle Laaks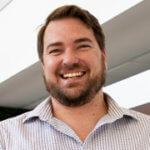 Lyle Laaks is a full-stack marketer with an impressive depth of knowledge. His ability to understand core consumer motivators and communicate complex ideas simply has given him the reputation as a highly effective marketer. This, coupled with his affinity for tech and a love of learning has given Lyle the ability to help people from a cross-section of industries scale their businesses through digital marketing.

Individual

Business
Access this Quick Win now
Learn more
Individual and Business members get full access to this and 55 other quick wins.
Already an Individual or Business member?
Login here
How to get quality backlinks