Run an effective CSAT survey
Learn tips, tools, and questions for customer satisfaction surveys that will help you learn what people really think of your brand
Customer satisfaction (CSAT) surveys are surveys that collect data on customer experience. They may be conducted before or after purchase, monthly or annually using customer lists or on an ad-hoc basis.
CSAT surveys help you obtain up-to-date, genuine customer feedback about your business so you can see how the public perception of your brand has changed over time. From this insight, you'll be able to brainstorm ways to improve everything about your brand from the customer's experience online to the products/services you provide them.
People like giving their opinions, so why not use this fact to make your brand better?
What will I learn?
In this Quick Win, you'll learn how to produce a CSAT survey that will gather actionable feedback from your customers. We'll tell you how to write questions that will maximize the responses you gather and how to interpret the results you find in your data.
This Quick Win will also cover:
Survey design tips
How to prevent people from dropping out in the middle of your survey
Tools you can use to create your survey
How is this Quick Win structured?
Introduction to CSAT surveys and why they are useful
How to decide the purpose that will drive your survey design
How to design useful survey questions
How to mitigate people dropping out of your survey
How to analyze your data and implement change in your organization from it
Tools you can use to support the creation of your CSAT survey
About the author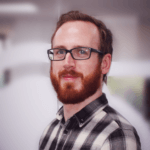 James Story is Senior Content Manager for Lead Tech, a financial lead generation company providing high-quality leads for financial advisers and financial advice firms. He is a University of Leeds graduate and has spent over five years creating content for online PR, SEO, and digital marketing activities.

Starter/Pro Membership is required
Business Starter and Professional members get access to this and 42 other quick wins.
Learn more
Already a Starter/Pro member? Login here
Run an effective CSAT survey