Copywriting hacks for social media marketing
Whether you are inheriting the management of existing social media platforms or setting things up from scratch, getting the basic copywriting principles right first is essential for success
Social media plays a vital role in today's marketing and communication strategy for businesses of every shape, size, and industry. Thanks to our increasing reliance on and usage of technology, the way people perceive a brand's message ultimately affects their decision to make a purchase. No longer are they convinced by what a brand says about its products – instead, opinions are formed by global information gained through online and offline platforms.
Getting the right approach through the relevant social media platforms, therefore, helps to create a voice for a business, important to the overall brand image.
What will I learn?
This Quick Win will teach you some effective quick hacks to help you optimize your business' social media content and improve your approach to writing social copy. You will be able to work through simple tips based on both B2B and B2C examples.
How it this Quick Win structured?
In this Quick Win, we will take you through best practices for social media copywriting in line with your overall social media strategy to make every word count. You will learn how to:
Compose strong headlines
Follow the inverted pyramid structure
Keep it simple
Get creative
Use CTAs appropriately
Add context through hashtags
About the authors
Amelia Mayes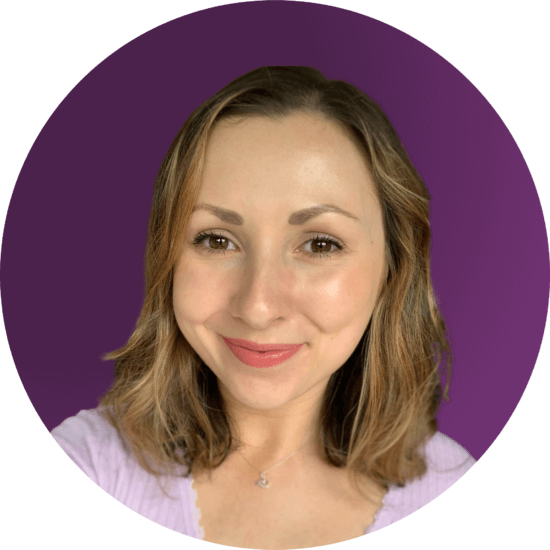 Amelia Mayes is Head of Content at Smart Insights. She is responsible for managing the paid member content library and e-learning resources, as well as strategic planning to ensure customers get the most from their memberships. She is a University of Southampton and the Chartered Institute of Marketing graduate with over 7 years' experience in digital marketing, specializing in content marketing.
Rhian Harris

Rhian Harris has worked with brands of all shapes and sizes to plan, deliver and manage all aspects of their online marketing strategies since 2004. She now works as a freelance writer and blogger, regularly contributing content for Smart Insights as well as other well-known media outlets.

Starter/Pro Membership is required
Business Starter and Professional members get access to this and 42 other quick wins.
Learn more
Already a Starter/Pro member? Login here
Copywriting hacks for social media marketing