How to analyze content for SEO in Google Search Console
Identify areas for improved reach and conversion by using Google Search Console to analyze your current content's performance.
How will this Quick Win help me and my business?
Google Search Console is a fantastic free tool provided by Google that allows you to check the indexing status and visibility of your website. Formally known as Webmaster Tools, Search Console can provide you with many insights for you to monitor your website's performance, fix issues that are holding you back, and discover new opportunities for you to boost your site's visibility.
This is the second of our three-part Quick Win series about Google Search Console, where we will learn how to conduct content analysis. This includes examining a page's SERP performance, identify areas for improvement and easy optimization within your existing content, and conducting competitor analysis to find the potential for new content creation. By improving your content and improving your SERP position, you'll see your website's traffic rise and conversion rates improve.
What will I learn and how is this Quick Win structured?
Here's an overview of what we cover in this Quick Win:
What information is available in Google Search Console
How to check if your website is mobile friendly
What content optimization opportunities you can find for your content
Best practice tips for these optimization opportunities
How to use competitor analysis to benchmark your content
About the author
James Story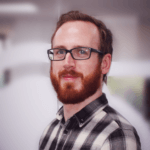 James Story is Content Manager and Data Analyst at Smart Insights, creating and coordinating member content across 20 digital marketing toolkits. He is a University of Leeds graduate and has spent the last five years creating content for online PR, SEO, and digital marketing activities.

Individual

Business
Access this Quick Win now
Learn more
Individual and Business members get full access to this and 54 other quick wins.
Already an Individual or Business member?
Login here
How to analyze content for SEO in Google Search Console