Using Google Analytics To Improve Online Marketing
Get more value from Google Analytics with our guide for marketers
About our Google Analytics Guide
There are many books on Google Analytics, most of which do a good job of explaining setup and where to find the different features and reports. Our guide also steps you through the setup stages, but focuses on how you use Google Analytics to get better business results - the missing link in most books and the Google documentation.
Our guide is designed to help companies, consultants and agencies review how they setup Google Analytics and then apply it to get better results.
This guide features:
A 10 step review of Google Analytics setup an customisation
Guidance on the features which many companies fail to use
Advice on the reports and measures that REALLY matter
Recommendations on how to use Google Analytics to increase visits and conversion
All examples covers the latest major 2013 updates to Google Analytics
Workbook format makes it quick to review and decide on the changes you need to make to improve your online marketing results.
What does the Ebook include?
The 7 steps covered are:
Step 1. Setup and customisation
Step 2. Marketing Campaign tracking
Step 3. Working with reports to find opportunities and problems
Step 4. Understanding your visitors
Step 5. Improving reach
Step 6. Improving journeys and site engagement
Step 7. Improving conversion to lead and sale
About the authors of our Google Analytics Guide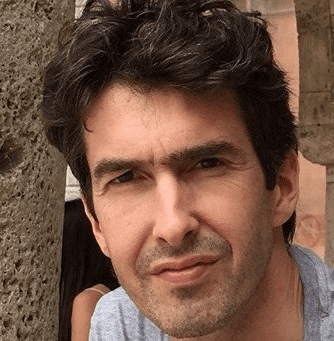 Hugh Gage is the Founder of Engage Digital. He focuses on helping his clients improve corporate performance by understanding and addressing the needs of their target audience in the online environment. He has worked with worked with more than 30 businesses in retail, education, food and drink, travel and leisure, finance, media, B2B, legal and the list is growing. With 20 years experience in digital marketing, Hugh is an expert in drawing insights from analytics.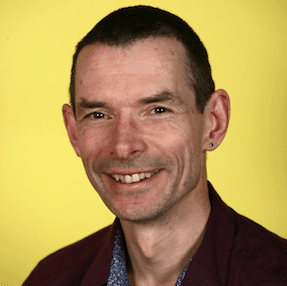 Dr Dave Chaffey is the editor of all Smart Insights resources. He has advised on SEO since he created his first site in 1997 when Altavista was the leading search engine and he switched to Google in '99. Ten years ago he ran the first SEO training courses for the Chartered Institute of Marketing and for several years was the tutor on the Econsultancy Advanced SEO course and also created the original Econsultancy Best Practice guide to SEO.
Who is the Google Analytics Guide for?
We've designed the Google Analytics guide to provide value for people of all skill levels. Early sections will introduce features that more advanced users will be familiar with, whilst later sections will help advanced users to become power users. The guide will be extremely useful for:
Digital Marketing Managers looking to improve the insights they are able to draw from Google Analytics
Digital Marketing Execs looking to learn how to use the core features of Google analytics to review key metrics.
Businesses owners looking to track performance and KPIs
Analytics Managers looking to customize Google analytics to their businesses to allow for deeper levels of understanding and insight.
Resource Details
Authors: Dave Chaffey and Hugh Gage, consultant, Engage Digital
Format: 26,000 word, 99 page A4 page PDF Ebook with examples and checklists
Last updated: April 2016

Individual

Business
Individual or Business members get full access to this and 6 other guides in the Google Analytics Toolkit.
Learn more about membership
Already an Individual or Business member?
Login here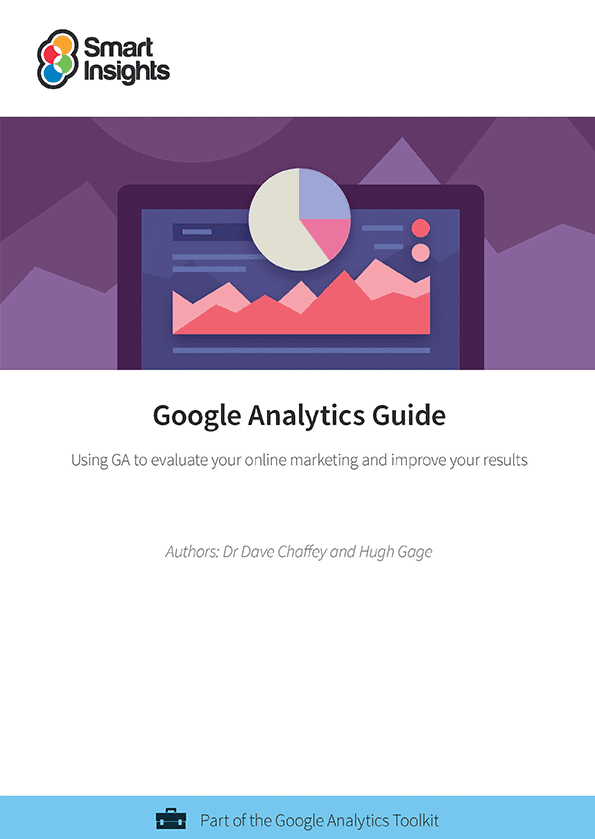 Look Inside