Content marketing strategy guide
Create a structured plan to reach and convert more using customers the power of online content
How will the content marketing guide help me and my business?
We believe creating engaging content is one of the most powerful online marketing techniques available today, since it fuels many inbound marketing techniques:
SEO
Paid search marketing
Social media marketing
Email marketing
Conversion rate optimization
A content marketing strategy has the benefit that it doesn't seek to improve one channel in isolation — which is the case if you have separate SEO, social media, email marketing or company website 'strategies'. Instead, it gives a multi-channel life-cycle engagement strategy, unifying all your digital marketing communications to support customer acquisition, retention and growth goals. A coherent content marketing plan will reduce the need for separate plans for individual digital marketing activities.
Yet our research shows that less than half of businesses have a content marketing strategy, meaning they're missing out on the opportunity to plan, manage, and optimize their content marketing.
This guide shows you both how to develop a strategy to deploy content across all your online marketing and gives practical tips to make it happen. The guide:
Features a workbook format with checklists to makes it quick to scan to develop a strategy
Covers both content marketing strategy and practical implementation tips
Shows you the tools and techniques needed to create your social media hub
Highlights key recommendations important to strategy
Shows examples to inspire you from a range of B2C and B2B markets
Who is the content marketing strategy guide for?
The content marketing strategy guide has been designed to be useful for those using content marketing to fulfil all manner of digital marketing objectives, such as SEO, CRO and social media marketing. It will be highly useful for those working in a number of marketing roles, including:
Content marketing managers
Marketing managers
Digital marketing executives
SEO managers
Email marketing managers
Content marketing consultants
What does the guide include?
The 7 steps covered in this download are:
Content Marketing capability audit and setting goals
Define audiences and personas
Create your content marketing strategy
Editorial management
Create compelling content for your content hub
Content distribution
Evaluate and measure ROI
Latest updates
The latest benchmark stats on content marketing adoption
Techniques for content mapping for different personas
New examples of B2B and B2C content marketing activities
Recommendations on evaluating content marketing effectiveness using Google Analytics
Resource Details
About the authors
Dr. Dave Chaffey

Dr. Dave Chaffey is the editor of all Smart Insights resources. He has advised on SEO since he created his first site in 1997 when Altavista was the leading search engine and he switched to Google in '99. Ten years ago he ran the first SEO training courses for the Chartered Institute of Marketing and for several years was the tutor on the Econsultancy Advanced SEO course and also created the original Econsultancy Best Practice guide to SEO.
Stephen Bateman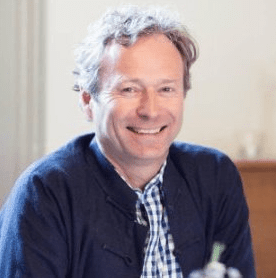 Stephen Bateman is the founder of Concentric Dots Ltd, a specialist content marketing agency helping small businesses in Exeter, Bristol and Plymouth get more customers by increasing their understanding of how real buyers really buy, and then giving them a solid framework to stand out in a crowded marketplace, and be more attractive than their competitors.
His strengths are in customer profiling, buyer lifecycle mapping, content planning, content creation, and helping managers to be more productive with their social media and blogging, using tools and techniques that save them time and effort to achieve stand out marketing in a busy marketplace with limited resources.

Individual

Business
Access this resource now
Individual and Business members get full access to this and 4 other guides in the Content marketing Toolkit.
Learn more about membership
Already an Individual or Business member?
Login here