Content marketing strategy e-learning course
Our online learning course shows how to create your content marketing strategy, evaluate it and set meaningful targets
How will this course help me and my business?
We see Content Marketing as the fuel that can drive online audience engagement and sales growth for many types of business. If you get it right, content marketing will boost customer acquisition by improving search, social, email marketing to drive more traffic and convert visits to leads and sales.
Yet research shows that many businesses don't have a well-developed content marketing strategy or a well-managed content marketing programme. Where do you start? Use our course to step through the analysis, planning and implementation activities which will take your content marketing to the next level.
If you can create a 'content marketing machine' then you will see these benefits from improved content:
1. Share-worthy content creates awareness for your brand. If your content engages readers they will share it via their social accounts, email, websites or word-of-mouth as a recommendation. Everyone is an influencer today!
2. Content drives results from search engine optimisation (SEO). Google has made this important since 1998 when it launched. Companies that are successful in SEO can attract visitors with high intent, that is, interest in buying products and services when they search.
3. Content drives leads. Content can be used to encourage audiences to opt-in to future email communications – this is core to almost all business markets and in many consumer markets too.
4. Content drives purchase. We base our decisions on online content when shopping online or researching for offline purchases.
5. User generated content (UGC) drives purchases. Buyer behaviour has changed. We now want to reference wider opinion from others like us about products and services, whether rating sites, blogs or social networks – buyers dig out content to help their decision making.
Who is this module for?
The module is designed to be accessible for people with all different skill levels. It is designed for those who are responsible for using content marketing to improve their business. It will help specialists, like a content marketing manager or executive wanting to improve their skills in the field. It will also be useful for more general marketing managers or CEO's who want to understand content marketing better in order to assess its place in their organisation.
What does this module contain?
The module is divided into 7 steps developed by content marketing specialist Stephen Bateman, who will guide you through the development of a content marketing strategy. The steps are:
Step 1: Introduction to content marketing.
Step 2: Set goals for your content marketing strategy.
Step 3: Understand and map out your audience to ensure your content marketing is relevant and engaging.
Step 4: Create a Content Marketing strategy.
Step 5: Set-up and manage your editorial content.
Step 6: Boost your online PR to promote and distribute your content.
Step 7: Monitor and evaluate your strategy.
How do I access the content marketing e-learning module?
The e-learning module comes as part of our content marketing toolkit. You'll need to be an premium member to access the toolkit, but it won't cost you a download credit to follow the e-learning module.
Premium Members can access the content marketing e-learning module here and Basic members can sample the first lesson free.
Resource Details
Authors: Stephen Bateman, content marketing consultant at Concentric Dots
Last updated: March 2016
Format: 7 steps interactive e-learning course with examples and checklists
About the author
Stephen Bateman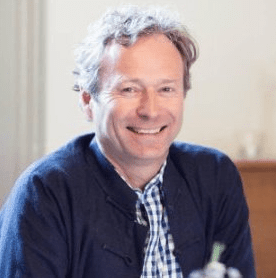 Stephen Bateman is the founder of Concentric Dots Ltd, a specialist content marketing agency helping small businesses in Exeter, Bristol and Plymouth get more customers by increasing their understanding of how real buyers really buy, and then giving them a solid framework to stand out in a crowded marketplace, and be more attractive than their competitors. His strengths are in customer profiling, buyer lifecycle mapping, content planning, content creation, and helping managers to be more productive with their social media and blogging, using tools and techniques that save them time and effort to achieve stand out marketing in a busy marketplace with limited resources.

Individual

Business
Access this resource now
Individual and Business members get full access to this and 4 other guides in the Content marketing Toolkit.
Learn more about membership
Already an Individual or Business member?
Login here