Search Engine Optimization (SEO) E-learning course
What will I learn in this module?
This course will provide you with a more strategic approach to review and improve SEO.
It will also take you through all the success factors and best practices that are important to master SEO.
In this SEO course you will learn:
How to take a more strategic approach to plan SEO based on the main areas you need to get right
How to analyse current SEO effectiveness and identify where to improve
How to apply best practices to get better results
Welcome to our SEO course!
Search engine optimization (SEO) is one of our most popular topics on Smart Insights and rightly so. If you get it right, SEO can be a fantastic, relatively low-cost way to drive quality visitors who want to do business with you to your site. Even with all the hype about social media, many businesses and blogs can deliver well over half their traffic and conversions from SEO through their SEO mastery or the strength of their brand.
Take, for example, the retail sector, where there is high search intent as consumers search for products and brands.  Wolfgang Digital highlights this in their Ecommerce 2019 KPI report based on data from their European and US-based international clients. It's based on an analysis of over 250 million website sessions and over €500 million in online revenue over 12 months.
The data clearly shows the importance of paid and organic search marketing which account for over 50% of retail visits.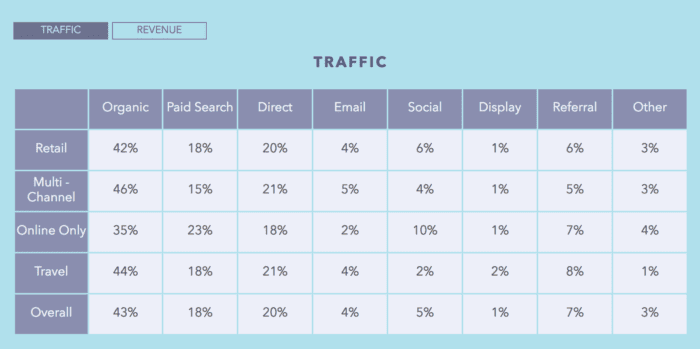 In many other consumer site categories and B2B, we find that SEO can be even more dominant, if you can get it right... naturally it's hyper-competitive!
Want to find out how to get more from SEO? If you're relatively new to SEO or want a refresher on the SEO basics, start with the introduction. If you want to know how to review and improve your approach, turn straight to Step 1.
Try the first unit for free
You can complete the first lesson of this module as a Free member
Your tutors

Dr Dave Chaffey is the editor of all Smart Insights resources. He has advised on SEO since he created his first site in 1997 when Altavista was the leading search engine and switched to Google in '99. Ten plus years ago he ran the SEO training courses for the Chartered Institute of Marketing and for several years was the tutor on the Econsultancy Advanced SEO course and also created the original Econsultancy Best Practice guide to SEO. Today his main SEO focus is improving organic search results for Smart Insights and its members. SmartInsights.com generates nearly 80% of its 1/3 million visits a month through SEO.
David Reilly is a D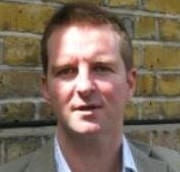 igital Skills Training and Digital Project Manager and writer. His passion is exploring future technology trends, delivering training workshops and writing about topics such as digital acquisition, content marketing, B2B marketing, strategy and what it means to thrive in the digital world. David runs the 'Future Thinking in Digital Marketing Meetup Group' exploring the likely impact of future technology disruptions.

Vince Coyle is a currently a freelance Search Marketing Consultant. Vince has fifteen years experience in online marketing, including ten years in search marketing. Vince has gained expertise in a range of areas including, technical SEO, launching and managing multi-market enterprise-level ecommerce websites, ideation and delivery of creative content strategies & paid/organic holistic testing. Vince's experience spans both client and agency side, in organizations such as Euroffice, Universal McCann (Reprise Media), Apple & TripAdvisor. With a strong digital media background, Vince's knowledge and interest includes SEO, PPC, affiliates, social media and comparison shopping.

James Gurd is an Ecommerce consultant and owner of Digital Juggler, an E-commerce and Digital Marketing consultancy helping retailers develop, execute and evolve E-commerce strategies and optimize their digital channel. With a background as a Head of E-commerce and also agency side as Head of Client Development, he has experienced life on both sides of the fence. He has helped companies like A&N Media, Sweaty Betty and Smythson to manage RFP/ITT proposals .He co-hosts #ecomchat, a weekly Twitter chat for e-commerce knowledge sharing.