Social media marketing strategy guide
Create a plan to manage social media marketing to support your commercial goals
How will this guide help me and my business?
Today, many companies are using social media tactically by posting updates to Facebook, Instagram, LinkedIn, and Twitter. However, few companies have a social media strategy which helps them use social media to support their business goals. Social media works best when it's part of an integrated e-communications strategy where it works in conjunction search, email, and content marketing.
Our social media strategy guide will help you create an integrated social media marketing strategy that shows you how to increase engagement to boost leads and sales using the social networks. Our social media strategy guide shows you:
How to set goals for ROI and performance from social media marketing
How to create an integrated social media marketing strategy
The tools and techniques to start a social listening programme
Social media governance including reputation management and social media support
Practical 'how-to' advice on getting more from Facebook, LinkedIn, Twitter, and YouTube
Who is this guide for?
This guide is for anyone who believes they need a more strategic approach to social media by better aligning their social media strategy with their marketing goals. Typical readers include:
Marketing managers and digital marketing managers
Social media marketing managers and execs
How is this guide structured?
Our guide is structured around PR Smith's SOSTAC® Planning System to help you rapidly create or review a social media strategy in these seven steps:
Benchmark and set business goals for your social media strategy
Create your social media strategy
Social listening and online reputation management
Define content and engagement strategy
Define communications strategy
Define approaches for the core social media platforms
Social media optimization (SMO)
Latest updates
New examples of social media campaigns, including MQ: Transforming Mental Health, AO.com, and KFC
Information about 'Dark Social' and how you can minimize it
New sharing services, analysis tools, and customer communities
A detailed breakdown of how the RACE Planning model should apply to the activities in your social media strategy
Resource Details
Author: Dr. Dave Chaffey, Danny Bermant, and Rhian Harris
Format: 100+ page PDF download packed with strategy recommendations, tips and examples
About the authors
Dr. Dave Chaffey

Dave is co-CEO and co-founder of Smart Insights. He is editor of the 100 templates, ebooks and courses in the digital marketing resource library created by our team of 25+ Digital Marketing experts. Our resources used by our premium members in more than 80 countries to Map, Plan and Manage their digital marketing.
For his full profile, or to connect on LinkedIn or other social networks, see the About Dave Chaffey profile page on Smart Insights. Dave is author of 5 bestselling books on digital marketing including Digital Marketing Excellence and Digital Marketing: Strategy, Implementation and Practice. In 2004 he was recognised by the Chartered Institute of Marketing as one of 50 marketing 'gurus' worldwide who have helped shape the future of marketing.
Danny Bermant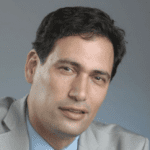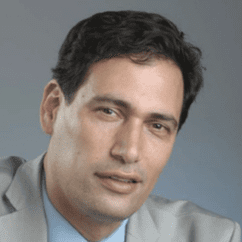 With 18 years' experience in digital marketing, Danny is one of the UK's top social media experts, helping companies generate new business through their social media presence.
He has a particular interest in the financial services and healthcare sectors, although he has worked with many other sectors too.
Danny teaches social media strategy with the Chartered Institute of Marketing and is a sought-after speaker who regularly addresses conferences on how social media can be used for customer acquisition.
He has been published widely on social media strategy, including The Smarter LinkedIn Marketing Guide, The Managing Social Media Marketing Guide, The Influencer Outreach Guide – How to convert brand influencers into brand advocates, and The Video Marketing Guide
Rhian Harris

Rhian Harris is a copywriter and blogger helping businesses with content for their marketing collateral. Starting out in the shiny new digital world in 2004, Rhian gained experience in all areas of digital media and e-commerce, working in utilities, travel, charity and retail sectors.
IDM qualified, Rhian is an online marketing all-rounder with a passion for words. She is a regular expert commentator for Smart Insights as well as other expert sites, as well as her own business Sparkly Content and her personal blog, From Tum To Mum.

Individual

Business
Access this resource now
Individual and Business members get full access to this and 12 other guides in the Social media marketing Toolkit.
Learn more about membership
Already an Individual or Business member?
Login here