Marketing jargon buster
Confused by marketing jargon? Don't know your PPC from your CMS? Get back on track by using our quick reference glossary of terms
How will this marketing jargon guide help me and my business?
In the world of marketing, you'll find it hard to avoid jargon, acronyms, and buzzwords in your day-to-day business language. The challenge is, that there are so many new and emerging terms that it can make life frustrating - no matter if you're just starting out in marketing or a seasoned pro. Maybe you've received an email asking to prove the YOY ROI of your company's CRO efforts, or perhaps you just can't work out what on earth a ROFU is. Whatever your reason to need a marketing jargon buster, we've got the solution right here.
We've created a glossary of over 50 acronyms and their definitions to help you cut through the jargon and we're adding to it regularly. In fact, get in touch with us if you have something new for our guide. Feel free to print off and hang our guide for future reference.
Who is the glossary for?
This marketing acronym glossary will be useful for all sorts of people learning about or working in and alongside marketing.
You might be a student or the director of a company - these terms can confuse the best of us.
How is this guide structured?
We've created this guide to be easily scanned and give quick, clear definitions. It's in alphabetical order and features image examples where necessary.
Resource Details
Author: James Story
Format: Online long-form article
Related resources: For a full glossary of digital marketing terms, we recommend you take a look at this digital marketing glossary compiled by Smart Insights co-founder Dr Dave Chaffey on his personal site for marketing professionals and readers of his books.
About the author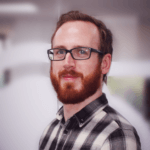 James Story is Senior Content Manager for Lead Tech, a financial lead generation company providing high-quality leads for financial advisers and financial advice firms. He is a University of Leeds graduate and has spent over five years creating content for online PR, SEO, and digital marketing activities.

Free Membership is required
Access this resource now
Get access to this and 25+ other guides and templates with Free Membership
Join for free and get this guide
Already a Free member? Login here