Improve your Marketing campaign planning with our hub page
Use our hub pages as a reference to get up-to-speed on all the main digital marketing techniques. They will help you quickly understand how to make the most of the technique through definitions and recommendations on our member resources and blog articles covering strategy, best practices and the latest statistics.
On this page, we show great techniques and examples of how to plan and execute effective integrated marketing campaigns to attract more people to your sites or engage with your brand.
Recommended Resources
Marketing campaign planning
Our collection of resources to help you plan marketing campaigns. Signed-in members can check off those they have reviewed.
Marketing campaign planning quick guide
Marketing campaign planning success factors
˜If you build it, they will come". This famous line proved true in the 1989 film Field of Dreams, but unfortunately, it doesn't apply to gaining sales whether they're via you desktop site, mobile site, social media presence or offline channels.
If you want to maximize reach of online campaigns and to acquire new customers online you have to work hard to master the full range of RELEVANT online and offline marketing communications tools or digital media channels.
To review the approaches relevant to you we recommend you review the 6 tools summarised in the diagram from Dave Chaffey's and Fiona Ellis Chadwick's Digital Marketing:Strategy Development and Practice Book which are available in our advice on how to build your reach online.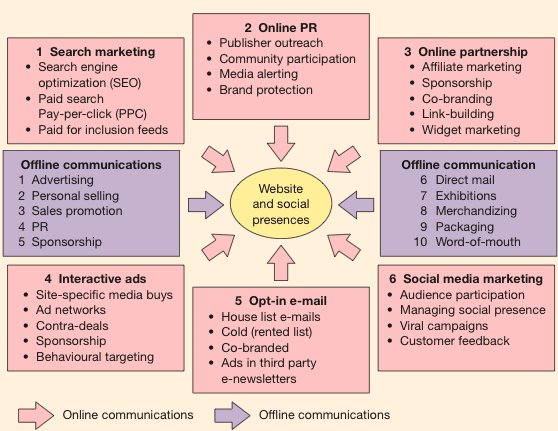 The starting point in improving your traffic for existing companies is reviewing your current mix of traffic using the standard last-click approach. If you're investing a large amount in media and have a complex product involving multiple touchpoints and visits to your site then media attribution will be important.
Key issues to consider in campaign planning
A campaign plan should be structured around these six areas. If you're looking for a template to structure yours, see our Word campaign planning template.
1. Goal setting and tracking – which specific goals should be set for online campaigns and how do we measure success? What response mechanisms will be most effective?
2 Campaign insight – which data about customer and competitor behaviour is available to inform our campaign?
3. Segmentation and targeting – how can we target and reach our different audiences?
4. Offer and message development – how do we specify our offer and key messages?
5. Budgeting and selecting the digital media mix – how should we set the budget and invest in different forms of digital media?
6. Integration into overall media schedule or plan – how should we plan the media schedule which incorporates different waves of online and offline communications?
Marketing campaign planning definition
Integrated campaign planning involves selecting the right mix of these marketing tools or channels to reach and influence your audience and so meet your campaign objectives. We define the 6 key online channels you should. But first, you need the right campaign concept which will engage your audience and be shareable.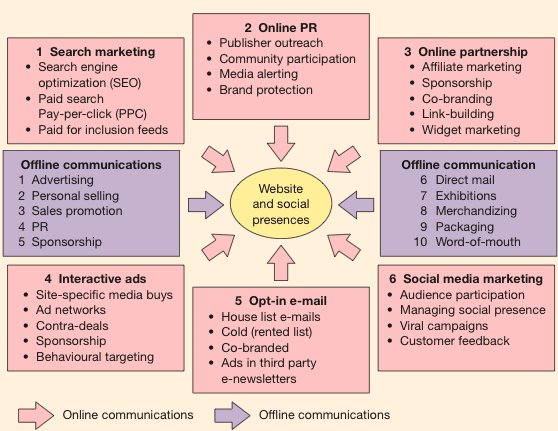 Recommended member resources for Marketing campaign planning
Toolkits on
Ebooks on Marketing campaign planning
Online training on
Marketing templates on Marketing campaign planning
Related statistics
This chart from the traffic mix post above shows a typical referrers from sites using Google Analytics. How does your compare? Do you have email and display campaigns tagged separately?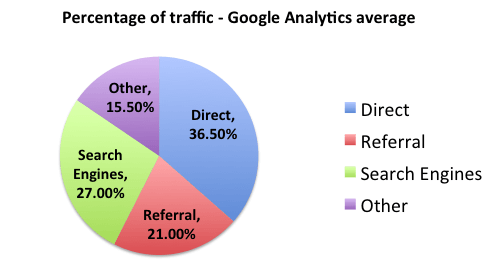 Best websites on Marketing campaign planning
Best sites for coverage of marketing campaign cases and approaches
Key techniques for Marketing campaign planning
These are the related techniques which we recommend as important for managing Marketing campaign planning effectively. View these hub pages giving details on best practices, statistics and examples for these techniques: