Introducing RACE: a practical planning framework to improve your digital marketing
We created the RACE planning framework to help businesses plan and manage their activities in a more structured way.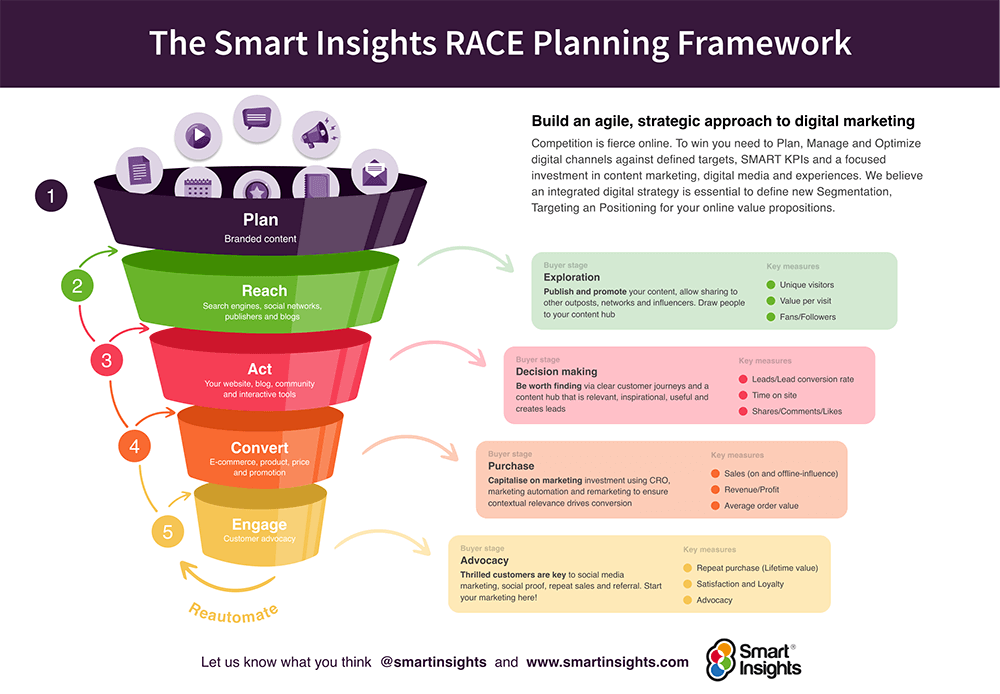 It's part of the RACE Growth System which provides businesses with a process to improve online leads and sales.
Our RACE Growth System for improving marketing effectiveness has two parts :
1. The RACE Planning Framework: defines 25 essential activities and measures businesses need to master to survive and thrive in today's marketing world.
2. The RACE OSA improvement process: defines the three steps needed to build and implement your growth plan – either for your overall marketing plan or for an individual channel, such as organic search, social media or email marketing.
You can start using the RACE Framework to quickly identify digital marketing priorities using our FREE digital marketing planning template.
We noticed that many businesses don't scope digital marketing correctly, so they miss out on some digital marketing activities. We explain the core digital marketing activities you should consider in our explainer article What is Digital Marketing? by Dr Dave Chaffey, the creator of RACE.