How to plan, manage and optimize your marketing priorities for the year ahead using our new marketing playbooks
Marketing playbooks can help you manage your marketing over a set period, providing guidance on best practices and common issues. We find that they are helpful to align your teams around one vision and set of goals, helping to ensure you see good results.
/
What is a marketing playbook?
A marketing playbook defines the key messages, types of communications, best practices and optimization techniques that should be used to maximize return-on-investment for different marketing objectives. Created as a comprehensive guide, a playbook will outline how a business or brand will manage their marketing investment and activity over the course of a 12-18 month period.
The concept is based on the idea of Playbooks in sports like American Football and Baseball where the coach agrees different attacking and defensive techniques with their team, which can be deployed in different situations to help win against their opposition.
In marketing, media is fiercely competitive with multiple competitors and many communications techniques that vary through time. The larger the team in marketing, the more important it is to have an agreed approach that everyone follows, including any external agencies working with the business.
What are the advantages of marketing playbooks?
There are a number of advantages to marketing playbooks, making them ideal for overall campaigns or more channel-specific activities.
Playbooks allow you to:
Provide communications planning guidelines to drive consistency across markets and share best practices.
Take insights (e.g. web analytics, econometric modelling) and apply learning across markets, products and/or services.
Save time for different teams with initial planning so that more energy and resource can go into implementation.
All of our playbooks are structured around the RACE Planning Framework, ensuring all the important parts of planning are covered.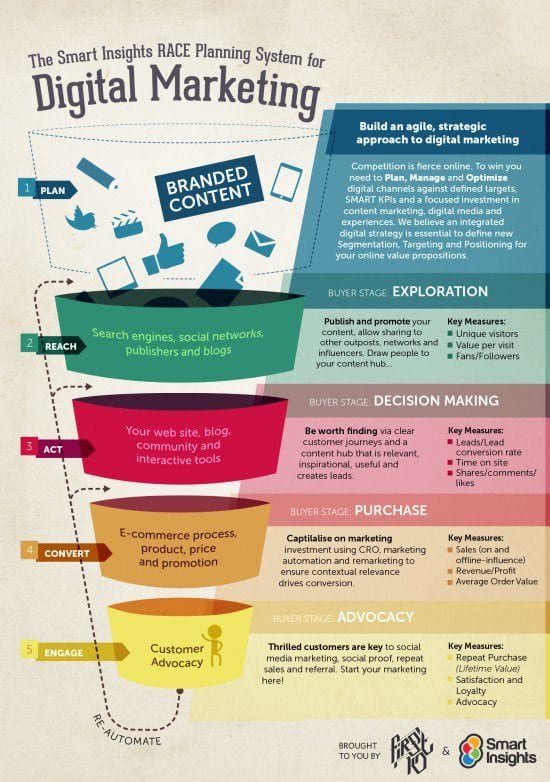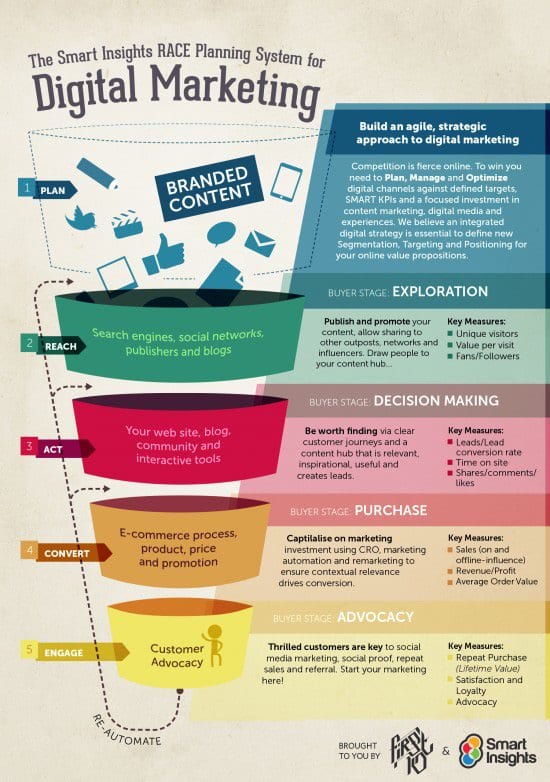 What do our marketing playbooks show you?
Playbooks help a business make the most of the opportunities of today's marketing communications opportunities by approaching each in the most effective way by considering:
Investment priorities and best practices for communications: Which types of communications, best practice, and optimization techniques should be used to maximize return-on-investment depending on marketing objectives?
Audience media use: Insight on how consumers or businesses adopt, interact and respond to different communications channels.
Communications orchestration: How to plan, resource and define workflows for campaigns and execution.
Goal setting and measurement: How to set objectives and evaluate the channel with relevant KPIs.
Integration of activities: How to maximize impact in campaigns through the consistent and integrated use of media channels.
Marketing technology and data: Which technologies and tools can support planning, measurement, and execution of the various techniques that are available?