Digital marketing for charities and not-for-profits comes with a range of challenges not faced by other industries
Digital marketing is a vital tool for charities and not-for-profit organizations, allowing you to communicate across multiple channels and be where your target audience is. Websites, social media, email, and other online strategies are vital when it comes to inspiring and engaging people, helping you to raise funds, start discussions and advertise the services you offer.
While there are plenty of digital marketing resources available to offer general advice, charities and not-for-profits have different challenges to other types of organizations. This means you need to consider a range of areas and issues when planning your digital marketing that other B2B or B2C industries may not.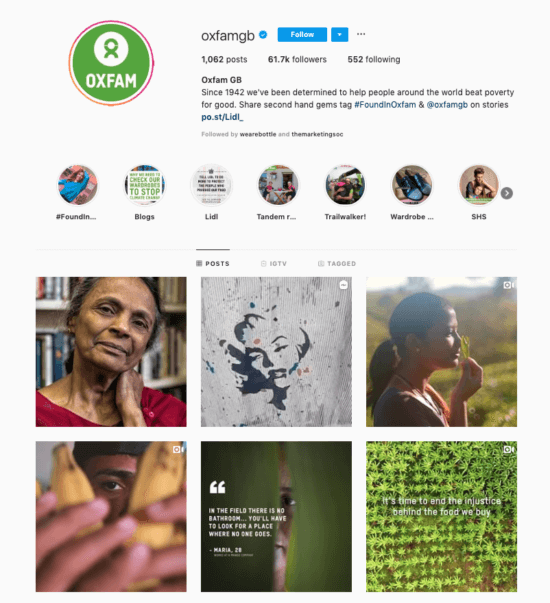 For starters, you need to be able to convey your propositions simply and encourage engagement from a broad range of audiences, taking into account the various objectives your organization may have. Of course, you also need to ensure you're still working toward KPIs and are adhering to any legislation and restrictions your charity or not-for-profit is affected by.
With so much to consider, where exactly do you start with charity digital marketing?
Where do you start with creating a digital marketing strategy for a charity?
Knowing how to utilize digital marketing for your charity of not-for-profit will enable you to widen your reach and increase the donations you receive, all at a lower cost than traditional advertising methods. However, it isn't as easy as simply jumping onto Facebook and then watching the donations roll in. You need a strategy.
Starting out with digital marketing strategy develop for charities is similar to other industries; you need to begin by understanding who you're marketing to.
Creating audience personas
Personas allow you to get to grips with your audiences, which in turn allows you to develop digital marketing strategies and campaigns that are highly targeted. Ultimately, this increases the chances as success as knowing who you're talking to allows you to send the right message at the right time via the right channel.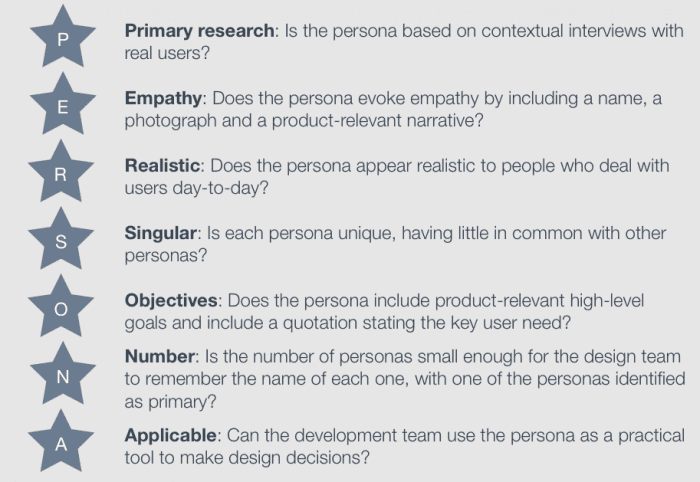 To create personas, you need to tackle persona research. This will show you who your audience is, what their pain points are and where you can find them – among other insights.
In order to help you create your customer personas, we have developed persona templates that will show you what type of information you should include. This will allow you to structure your research and get the best results from your personas.
Optimizing a charity website
Once you know who your audience is, you can start to optimize your digital activity to suit them. This should start with your website, after all, this is where you'll be driving traffic to with the rest of your online activity.
Charity websites tend to have a short dwell time, so you need to communicate who you are, what you do and why people should care as quickly and succinctly as possible.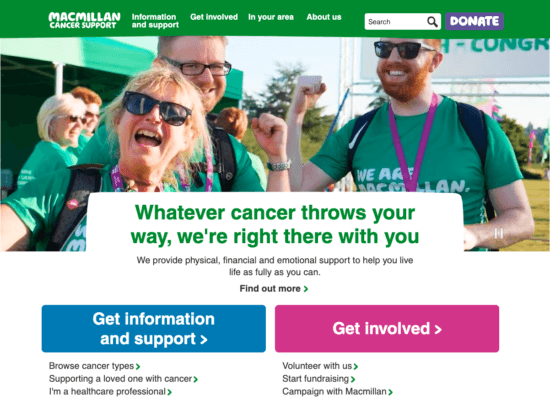 Some website visitors will know and understand your brand from previous experiences. However, many others will be experiencing your brand for the first time and have no previous knowledge of your organization. Your site needs to speak to both of these audiences while also optimizing for conversion, such as donations.
Our Website Practices for Charities guide can help you better understand what your audience needs to do and how you can ensure your website is fit for purpose.
As well as optimizing your site for your audience and for conversion, you also need to remember to take SEO into account. Your site needs to be searchable and keyword optimized so it is discoverable. This will help bring more traffic to your site while the other work you undertake will lead this traffic through a conversion journey.
Social media marketing for charities
As well as your website, you need to explore what other channels you can use as part of your overall digital marketing strategy. Social media is one of the most powerful channels out there because it has become a part of people's daily lives. This means that you can't afford not to use it to promote your charity.
One of the biggest benefits of using social media for charities and not-for-profits is the fact that it helps to connect you to a wide range of users. Each platform has a slightly different audience so you can utilize them all to reach more people and spread your message. Social media allows you to tell stories, start conversations and raise awareness with many – if not all – of your personas.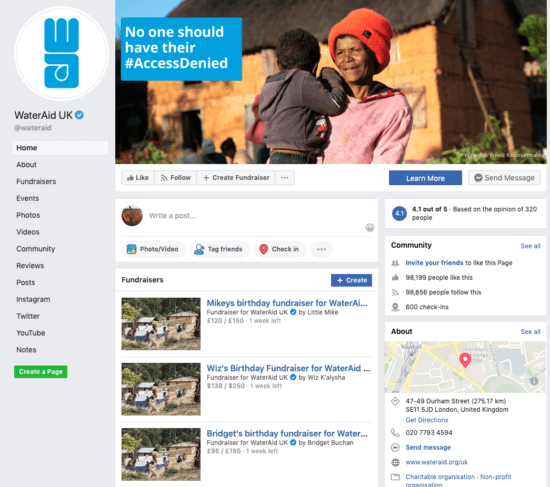 On top of this, social media can help you to address many of your audience's needs, as well as the needs of your organization. You're sure to have many KPIs to deliver, from increasing donations to advertising the services you offer, social media can help you work toward all of these in a variety of ways.
Even better is the fact that social media is cost-effective – at least it is when it is done correctly. You can achieve organic reach and followings on most platforms while targeted paid ads on social media are also incredibly effective. Balancing the use of both can help you deliver results, which is why organic and paid activity should both be included in your social media strategy.
Email marketing for charities
Another highly engaging marketing tactic that delivers strong ROI is email. There are many opportunities for charities and not-for-profits to make their email marketing strategies highly engaging for their target audiences, as well as more financially rewarding.
However, it's important to remember that there is not just one type of email. You need to consider different journeys and the messaging that is suitable for each of these.
This can include welcome emails for those who have just signed up for your email list or for those who have started donating. Emails can nurture people toward making donations or thank them for already doing so. You can also use them to keep people informed of what you're doing and to continue telling your story.
All of this means you need a documented email marketing strategy that shows various email journeys.
What next?
These aren't the only tactics, marketing channels and platforms you need to consider. Other digital marketing tools you use largely depends on your persona research and your charity's goals.
To help you succeed at charity digital marketing, take a look at our range of expert resources.
Available to various membership levels, we can further aid the development of your not-for-profit digital strategy by offering up to 50% off our Business Membership, giving you access to all of our guides, templates and e-learning. Find out more about Business Membership here and explore our recommended charity marketing resources below.