Thank you for joining the Smart Insights community of marketers! Our aim is to give members the very best actionable marketing advice available to help them improve their personal knowledge and career while improving marketing results for their business.
If you have any questions about which content is best to solve a challenge or opportunity you have, please: ask a question via our Answers forum  or contact us via our support system with any member support requests, comments or ideas for new content.
Thanks!
Dr Dave Chaffey, Editor and Publisher
Here's a quick guide to the options for accessing your resources...
Expert members
We aim to make accessing Expert member content as easy as possible. Simply:
Our most popular hubs including resources for basic and expert members are:
You can also directly access the most relevant advice for the blog post or Hub page you are reading in the top right corner panel.
Basic members - free sample downloads
We have grouped the advice available to basic members here:
The RACE Planning System
We recommend all members use this interactive digital marketing strategy framework we use to structure our advice at the top-level - click on the activity you're looking to learn more about to visit the hub page.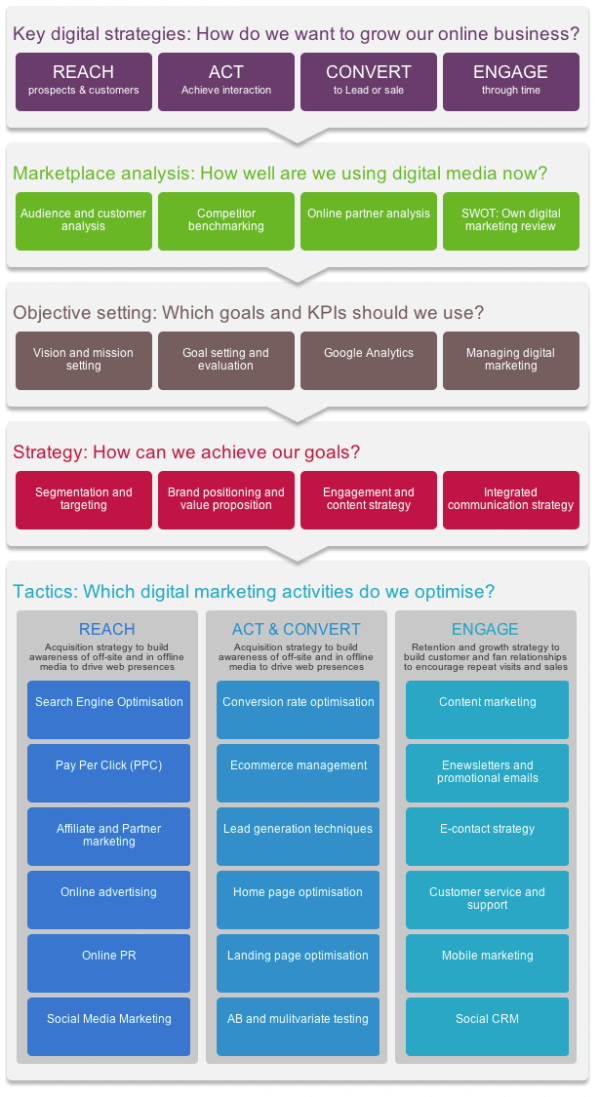 New resources and updates to our advice
Did you know that every week we re-invest membership fees to create new resources?
Our aim is to create the very best resources to help our members plan, manage and optimise digital marketing.
Each week we add to our content or update our guides and templates so you can be sure that you have the latest, up-to-date best practice advice and statistics to improve your marketing skills and results for your business. To find out about the latest advice you can
Please use our Answers discussion forum to ask any questions about recommended content or contact us with any comments, ideas for new content or member support requests.