Welcome!
You can find more information about the other chapters of the book and the latest editions on the home page supporting Dave Chaffey's books.
The first chapter of the books introduces different concepts in digital marketing and Ecommerce. 
To learn more about the different concepts that support online marketing visit our hub pages which group content on all the areas covered in our RACE Digital Marketing Planning framework.  Click on the image below to visit our page which has an interactive map for all these techniques.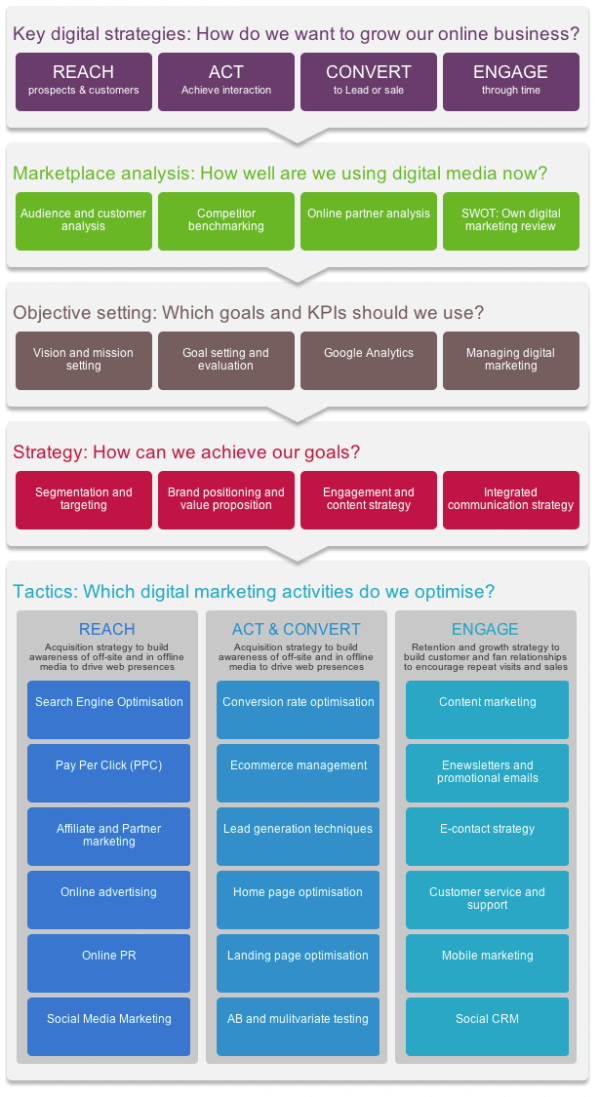 Social media
The increasing importance of social media is one of the major developments in recent years, which is covered in my books, but evolves rapidly. In teaching social marketing strategy , it's useful to think of these 6 forms of social presence.
Lecturers and students will also find the blog by Lisa Harris, Senior Lecturer in Marketing at the University of Southampton School of Management  useful. Lisa shares her engaging and up-to-date lecture n0tes on social media and other topics on her blog.
Mobile marketing