Powerpoint Digital Marketing Planning Template
This template is unbranded so you can easily format it for your company or your clients
How is this template structured?
This Powerpoint template is structured around different templates within each part of the Smart Insights RACE Planning framework:
Reach

Plan

Act

Convert

Engage
Why do I need this template?
This Powerpoint template is designed for reviewing digital marketing performance and discussing online strategic alternatives in strategy workshops – that's how we use it! Create summaries of your digital strategy that you can present to colleagues or clients.
The template is unbranded so you can more easily format it for your company or your clients
In this slide deck we also have additional visuals to explain RACE Planning and managing customer lifecycle to support your presentations.
Resource Details
Authors: Dave Chaffey
Format: 40+ slide Powerpoint including blank templates, examples and infographics
Related resources: Digital strategy templates in Word – our workbook contains a more comprehensive range of templates. RACE Planning qualification – an online course stepping members through the 25 main activities needed to manage digital marketing.



Individual

Business
Individual or Business members get full access to this and 18 other guides in the Digital Marketing Strategy and Planning Toolkit.
Learn more about membership
Already an Individual or Business member?
Login here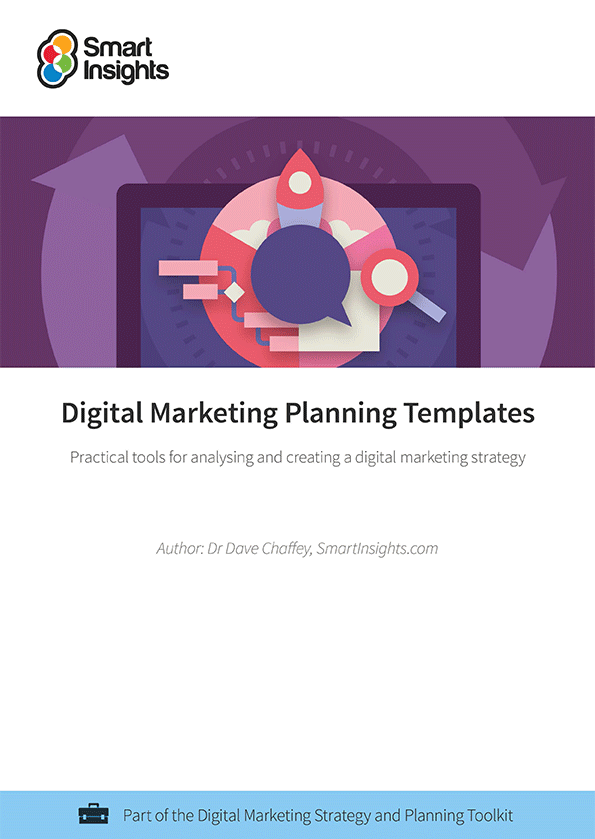 Look Inside