Our recommendations on digital marketing strategy development
Digital marketing strategy is often overlooked as companies focus on the tactics of individual media channels like SEO, Adwords and Email marketing.
This is our selection of the most popular Smart Insights advice on digital marketing strategy followed by our most recent articles which are updated through our "digital marketing strategy essentials" in our weekly enewsletter.
This figure from Dave Chaffey's Ebusiness and Ecommerce Management book is recommended as a framework for managing all digital marketing activities.These are the digital marketing strategy issues which we aim to cover on Smart Insights!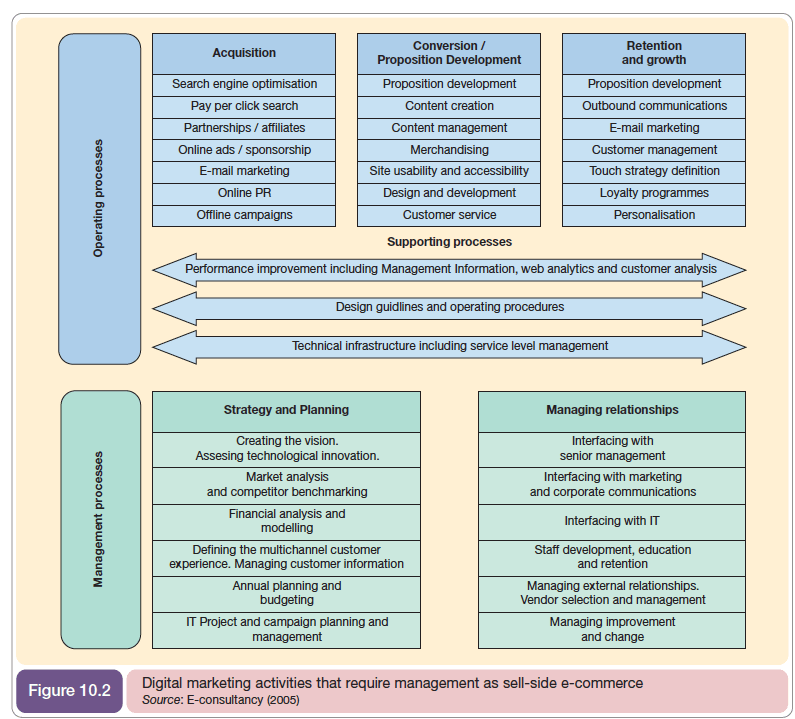 Related recommendations to digital marketing strategy
Also see our recommendations on individual digital marketing tactics like social media marketing strategy.