SEO Strategy audit checklist
An SEO audit to benchmark against competitors and identify improvements to your SEO
What's included in the SEO strategy audit
We've made the strategy audit easy to scan and complete a quick review by prompting 50 questions to assess the effectiveness of your SEO in these categories:
Step 1: Auditing value of current SEO and identifying goals
Step 2: Technical SEO: improve crawling and indexing for maximum visibility
Step 3: On-page optimisation - review markup and copy against best practices
Step 4: Content strategy - managing the right type of content to attract links and visitors
Step 5: Link-building - ideas to gain more quality links and review and disavow poor quality links
Step 6: Internal linking - often a missed opportunity to improve SEO
We try to keep the jargon and buzzwords to a minimum, but they're inevitable with SEO, so we recommend using this spreadsheet checklist alongside our straightforward 7 Steps guide if you need to.
About the author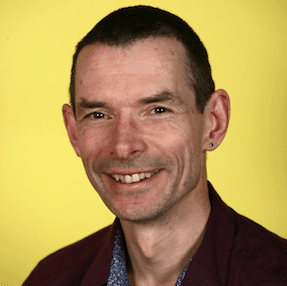 This audit checklist and health check was developed by Smart Insights consultant Dave Chaffey who first started working with SEO in 1998 and continues to advise businesses on SEO today through consulting and training. Dave has helped many companies improve their SEO from small businesses looking to improve their rankings in one country to international businesses looking to maximise their digital footprint in hundreds of markets.
Do let us know any questions or comments you have about how to best use this checklist. Thanks!
Who is the SEO audit checklist for?
Details are important within SEO since there are so many factors Google uses to inform its search rankings. It's easy to get lost and miss the important factors for success.
The 'use-case' for this audit is for:
Consultants, who can use the spreadsheet as a detailed checklist and then make prioritised recommendations for improvement.
Agency or in-house SEO specialist – Who will also benefit from the using the checklist to identify spreadsheet also includes a  for a higher-level review by non-specialists. This can be useful for getting buy-in to an SEO strategy from higher levels management.
Our companion 7 Steps SEO guide gives the full details with this audit checklist giving businesses a practical tool to manage the changes that need to be made.
Resource Details
Author: Dave Chaffey
Format: Excel spreadsheet with a checklist of 50 SEO success factors to consider to improve your SEO

Individual

Business
Individual or Business members get full access to this and 7 other guides in the Search Engine Optimisation (SEO) Toolkit.
Learn more about membership
Already an Individual or Business member?
Login here
Look Inside