Masterclass Library
Never miss a Masterclass again with our dedicated learning library, exclusively for our Business Professional Members.
How will this Masterclass Library help me and my business?
In 2022 we launched a new benefit in the form of a quarterly Masterclass to say thank you to our Business Professional Members. Each quarter we host an in-depth webinar on a popular, requested topic by an expert speaker. Our most regular speaker - Dr. Dave Chaffey - is co-founder of Smart Insights, recognized by the Chartered Institute of Marketing as one of 50 marketing 'gurus' worldwide to have helped shape the future of marketing, and author of 5 bestselling marketing books.  
Use this library to catch up on Masterclasses you've missed, or to rewatch previous sessions to refresh your memory and improve your digital marketing skill set. You can also test your understanding with the short skills tests included in each module. 
Next Masterclass: Using AI and ChatGPT for Marketing: Integrating Generative AI and Predictive Analytics into your workflows. Join us on Wednesday 11th October at 12pm to deep dive into how you can integrate AI into your marketing. Not a Pro member yet? Enquire now for access to our entire Masterclass library.
How is it structured?
We've built the Masterclass Library using our Learning Path structure to help you make the most of each session and your learning. 
For each Masterclass we host, we'll create a bespoke module on that topic containing the webinar video, useful learnings and a quiz to test your knowledge. 
Every time we host another Masterclass, we will add it to the Masterclass Library so keep coming back to make sure you don't miss anything! We will group sessions together by content themes to make it easier to find useful guidance and advice.
The Library is separated into these topics and modules:
Topic 1: Content marketing
Masterclass: Growing your business with content marketing optimization
Topic 2: Customer data and Analytics
Masterclass: Using Google Analytics 4 to improve marketing effectiveness
Topic 3: Digital Marketing Strategy
Masterclass: Integrated digital marketing strategy and planning
Topic 4: Marketing Planning
Masterclass: Effective marketing planning with a SME business perspective (B2B)
Topic 5: Search engine optimization (SEO)
Masterclass: Organic Search: A data-driven approach to SEO

Pro membership is required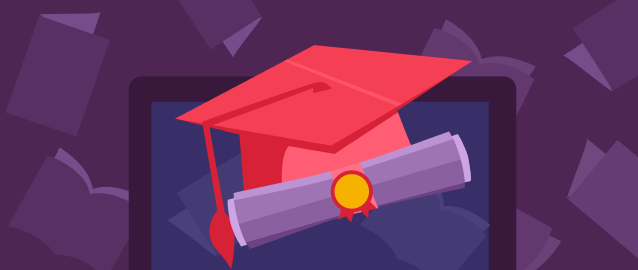 Membership options include access to Learning Paths and much more.
Membership Options
Already a Pro member? Login here