Customer persona guide
Examples and good practices to help you create better marketing personas and customer journey maps
How will this customer persona guide help me and my business?
We've been big fans of using customer personas since we first saw them in use around 10 years ago. For us, customer personas are an essential online branding and conversion tool that help businesses create more customer-centric, less product or company-centric web experiences.
We also love personas since the 4 techniques we cover in this guide support the creation of more customer-centric experiences based on understanding multichannel journeys from desktop website to social media to mobile site (and if relevant offline touchpoints such as in-store or phone).
As we talk to marketers when training and consulting, we're surprised how many companies and their agencies are still not applying this technique. It tends to be a "big business" approach, but we think the approach can and should be used on a more "DIY" approach in smaller businesses too.
To help spread the word, we've compiled this toolkit to inspire more use of the techniques by showing good practices, examples, what to watch for and where to find out more. This download and associated template is aimed at helping agencies and consultants improve their use of design personas and also to enable companies to specify their business requirements from personas when using internal or external resources.
Who is this template for?
This template will be useful for both agency and client side marketers to help them create compelling customer personas for their marketing plans. The template has been designed to be particularly useful for:
Digital Marketing Managers - Who can use the personas generated by the template to help create a marketing plan.
Ecommerce marketers, who want to structure their attempts to boost conversion rate by more effectively targeting given segments.
Small Business Owner or Start-up marketers, who needs to define the customer personas for their business.
Agencies or consultants who need to create or review the customer personas of their clients.
What does the persona guide include?
The main sections of the guide are:
Personas defined including different types of personas
Examples of personas for different types of company including consumer, business-to-business and not-for-profit/public service
Customer journey and touchpoint mapping examples
Making the business case for personas
Detailed examples of these key customer persona analysis and experience development techniques:

Technique 1. Customer journey mapping
Technique 2. XY characteristic mapping
Technique 3. Assessing buying behaviours and motivations
Technique 4. Quantified persona values assessment
Technique 5. Content mapping against lifecycle and content needs
Resource Details
Format: 80 slide Powerpoint packed with inspiring examples of personas and persona creation techniques and guidance plus customer journey mapping examples
Companion guide: Customer persona research guide – explains research techniques and data sources to help build personas and includes a downloadable Excel template for creating detailed personas with journey maps (blank template plus B2C and B2B examples available).
Authors: Dave Chaffey and Dan Bosomworth
About the Authors of this customer persona guide: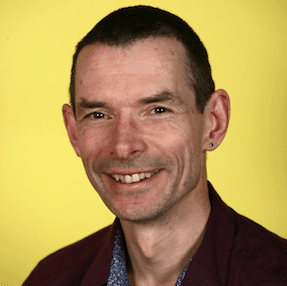 Dr Dave Chaffey is the editor of all Smart Insights resources. He has advised on SEO since he created his first site in 1997 when Altavista was the leading search engine and he switched to Google in '99. Ten years ago he ran the first SEO training courses for the Chartered Institute of Marketing and for several years was the tutor on the Econsultancy Advanced SEO course and also created the original Econsultancy Best Practice guide to SEO. Today his main SEO focus is improving organic search results for Smart Insights and our resources for subscribers.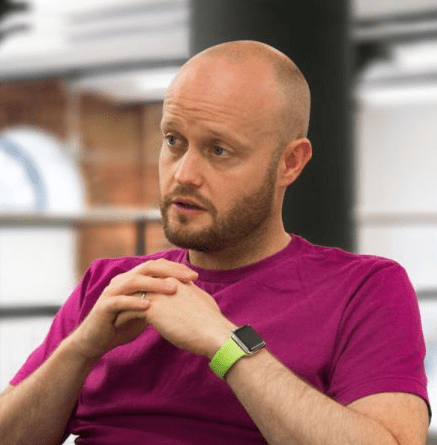 Dan Bosomworth helped to co-found Smart Insights in 2010 and acted as Marketing Director until leaving in November 2014 to focus on his other role as Managing Director of First 10 Digital. His experience spans brand development and digital marketing, with roles both agency and client side for nearly 20 years. Creative, passionate and focussed, his goal is on commercial success whilst increasing brand equity through effective integration and remembering that marketing is about real people. Dan's interests and recent experience span digital strategy, social media, and eCRM. You can learn more about Dan's background here Linked In.

Individual

Business
Individual or Business members get full access to this and 6 other guides in the Digital Experience Management Toolkit.
Learn more about membership
Already an Individual or Business member?
Login here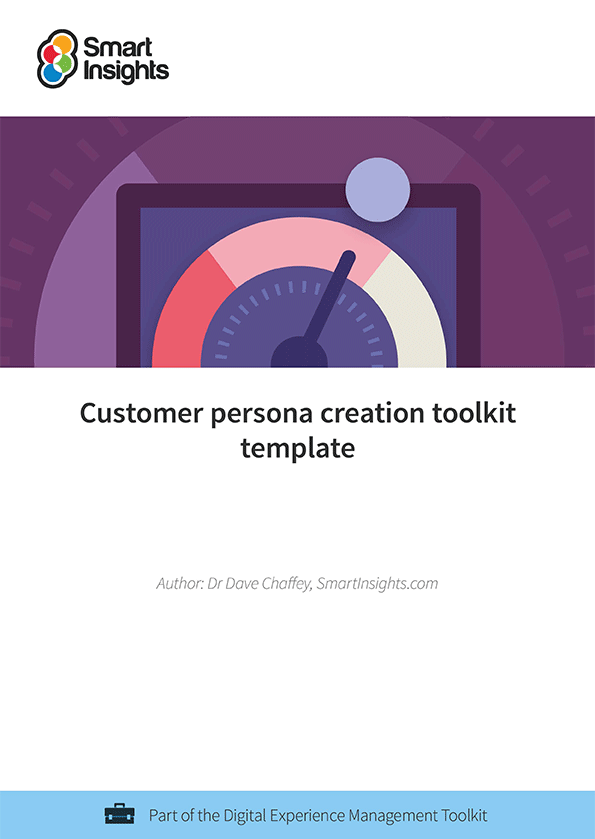 Look Inside