Making the case for AI in online merchandising
Why AI must cross the chasm from digital marketing to trading teams
How will this briefing help me and my business?
Most established e-commerce businesses have a system in place for search and merchandising, yet the maturity and capabilities of these systems differs dramatically between businesses. Some early adopters are already exploiting the power of Artificial Intelligence (AI) and Machine Learning to automate online merchandising, significantly increase revenue per visit, and free-up online merchandisers to work on value-adding activities.
Other trading teams with less-mature online merchandising approaches have failed to make the case so have yet to 'cross the chasm' to the new world offered by AI. They are still using sub-optimal, manually-intensive online merchandising techniques which were possible over ten years ago. In this report, to help make the case for advancing your online merchandising using AI, we explain the differences between traditional and AI-based merchandising, explore the benefits of machine learning, and review the organizational changes that are needed.
This report will help you:
Understand the limitations of traditional online merchandising
Explain the business benefits of AI-powered search and merchandising optimization
Manage the change required within merchandising teams and how they work with other business stakeholders
Approach AI search and merchandising vendors with the knowledge to make informed decisions about how their services can help your company
Who is this briefing for?
This guide is for managers responsible for maximizing online or digital revenue in businesses with complex websites and a range of products with many SKUs, potentially offered across different markets and via offline channels. It will also be useful if you manage trading and user experience teams working on search and merchandising improvements across the website customer journey. Typical roles who will find it useful include:
Head of E-commerce and Digital Sales Director
E-commerce managers
Online merchandising managers
Digital marketing managers
User experience managers
How is this briefing structured?
This briefing will provide steps to review your approach to online merchandising and how AI can be best deployed to improve sales. We cover:
What is online merchandising?
The limitations of traditional online merchandising
Artificial Intelligence in online merchandising
How AI systems work
The benefits of AI merchandising
Requirements for deploying AI-based merchandising
Business changes required by AI-based merchandising
Checklist for selecting an AI-based online merchandising system
Resource Details
Authors: Dr Dave Chaffey and Andrew Fowler
Format: Downloadable PDF guide
About the author
Dr Dave Chaffey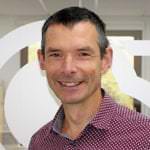 Dr Dave Chaffey is co-founder and Content Director of digital marketing management advice site Smart Insights. He is author of five best-selling books on e-commerce including Digital Marketing: Strategy, Implementation and Practice and was recognized by the Chartered Institute of Marketing in 2004 as one of 50 marketing 'gurus' worldwide who have helped shape the future of marketing.
Andrew Fowler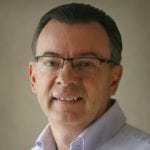 Andrew Fowler is Country Manager for Apptus UK. Since starting the role in 2012, he has become well-known amongst UK e-commerce professionals as an evangelist for Machine Learning and AI dramatically improving the way online merchandising is done.
Andrew has helped major fashion and multi-category retailers in the UK improve sales, conversion, and profitability across their online properties. Prior to joining Apptus, Andrew spent a decade in various roles involving e-commerce solutions and consultancy.

Free Membership is required
Access this resource now
Get access to this and 25+ other guides and templates with Free Membership
Join for free and get this guide
Already a Free member? Login here