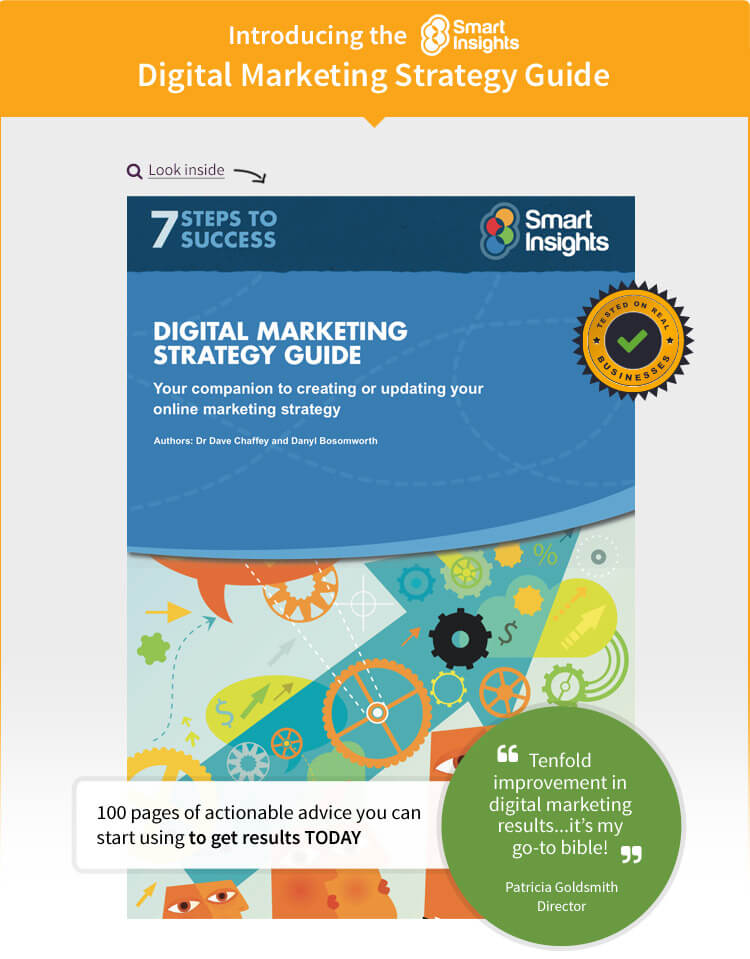 Discover how our Digital Marketing Strategy Guide will help you to succeed quickly and more easily—so whatever the situation, you'll look like the smartest person in the room.
Don't just take our word for it. Global brands like Canon, HSBC and HP—and thousands of digital marketers and business owners—are using these strategies to optimise their digital marketing. Many have grown their businesses by over 50%—these are proven strategies that you can download and start applying to your business TODAY.

About the Digital Marketing Strategy Guide
It's no fluke that this is the most popular guide we have ever written. It's packed with practical, actionable, step-by-step guidance so you can join 165,000 others and create a marketing strategy that works.
And when we say it works, we don't just mean you might get a lift here and there. No, by using the easy-to-follow strategies in this guide, you really will take your results to the next level.
Inside, you'll discover:
The world's best digital marketing planning framework, with a step-by-step guide to rapidly create an integrated digital strategy—your roadmap to success.
The power of targeting—how to focus your marketing on exactly the right audience, so you'll convert at rates you won't believe.
How to get your value proposition right, so your prospects are beating down the door.
Why you should always build your marketing around the right vision, objectives and KPIs (plus, we'll show you how to set them).
The secret source of revenue that's right under your nose—PLUS, we'll reveal how you can monetise it and beat your competitors.
And a whole lot more besides!
Sounds good? Imagine what it could do for your career when you're smashing those targets time after time....
Click below to see the full list of what's included.

Look inside the Digital Marketing Strategy Guide