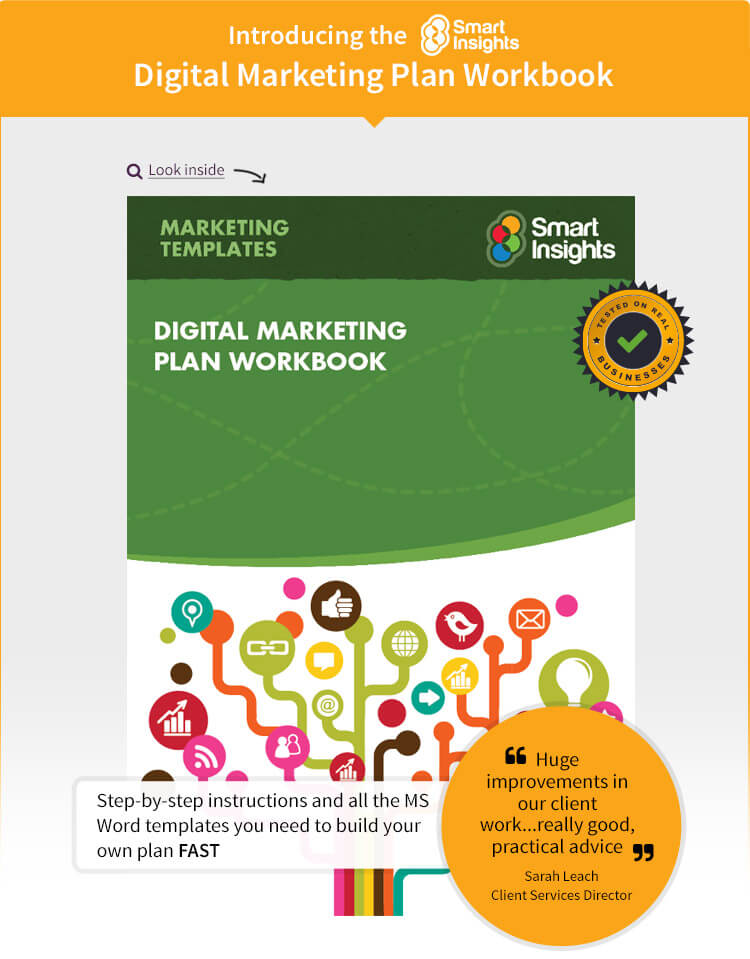 Discover how our Digital Strategy Tools will help you to succeed quickly and more easily—so whatever the situation, you'll look like the smartest person in the room.
Don't just take our word for it. Global brands like Canon, HSBC and HP—and thousands of digital marketers and business owners—are using these strategies to optimise their digital marketing. Many have grown their businesses by over 50%—these are proven strategies that you can download and start applying to your business TODAY.

About the Digital Marketing Plan Workbook
The aim of our Digital Marketing Plan Workbook is simple:
To make it as easy as possible for you to create and implement a world-class digital marketing strategy that works.
And when we say "works", we don't just mean you might get a lift here and there. No, by applying the 3 easy steps and working through the templates in this guide, you really will take your results to the next level.
How can we be sure? Because thousands of savvy digital marketers and business owners are using it right now to achieve extraordinary results with their marketing. That's why it's one of the most popular guides we have ever written.
Inside, you'll get super-simple, unbranded MS Word templates and charts that you can start working through immediately, with step-by-step instructions to help you along. PLUS, we'll reveal:
How to define exactly where you should focus your strategy—saving you time and money—by mapping your customers' use of digital technologies against the current capabilities of your business (or your clients).
Why formulating your strategy to focus on the critical few activities that matter leads to disproportionality large results—and an unfair advantage over your competitors.
The ONLY key planning and review tools you should be using—meaning you don't waste time and money managing and tracking the implementation of your strategy.
And a whole lot more besides!
So why wait? Download now and use our step-by-step instructions and templates to create and implement your world-class digital marketing marketing strategy. It's quick and easy with our Digital Marketing Plan Workbook.
Click below to see the full list of what's included.

Look inside the Digital Marketing Plan Workbook