How to conduct keyword analysis in Google Search Console
Utilize Google Search Console to carry out intent-driven keyword research analysis and find SEO opportunities. This Quick Win is perfect for anyone unfamiliar with Google Search Console or looking to refresh their knowledge of the platform.
How will this Quick Win help me and my business?
Google Search Console is a fantastic free tool provided by Google that allows you to check the indexing status and visibility of your website. Formally known as Webmaster Tools, Search Console can provide you with many insights for you to monitor your website's performance, fix issues that are holding you back, and discover new opportunities for you to boost your site's visibility.
In the first of our three-part Quick Win series covering the platform, we'll teach you how Google Search Console can be used for keyword analysis. This will show you what search terms your site is ranking for and help you find ways to boost your ranking factors and increase your site's traffic.
What will I learn and how is this Quick Win structured?
Here's an overview of what we cover in this Quick Win:
What information is available in Google Search Console
How to see what search queries you are already ranking for
How you should group keyword together
How you can filter information to gain greater insight
How to score your current performance and identify SEO opportunities
How to monitor your monthly performance and ensure continued improvements are made
About the author
James Story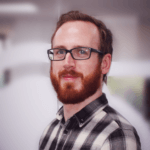 James Story is Senior Content Manager for Lead Tech, a financial lead generation company providing high-quality leads for financial advisers and financial advice firms. He is a University of Leeds graduate and has spent over five years creating content for online PR, SEO, and digital marketing activities.

Individual

Business
Access this Quick Win now
Learn more
Individual and Business members get full access to this and 55 other quick wins.
Already an Individual or Business member?
Login here
How to conduct keyword analysis in Google Search Console