7 on-page SEO copywriting techniques
Learn best practice for on-page SEO and how to create copy to improve ranking and user engagement
Although Search Engine Optimization (SEO) can be one of the hardest digital channels to master without a comprehensive knowledge of Google's ranking algorithms. Yet, the good news is that with basic knowledge of the principles of SEO anyone involved in writing or editing for a business can positively influence organic traffic. You don't need to be an SEO guru!
While it can be unpredictable and relies on following best practice and constantly carrying out SEO audits to benchmark your search engine positions against your competitors, applying some simple rules can help.
This is how we hope to help you in this Quick Win – to give you simple rules to follow and creative ideas to help increase the rankings of your new and existing articles.
Who is this Quick Win for?
This guide is aimed at any digital marketing role that involves the planning and implementation of SEO decisions, keyword planning, content curation and SEO audits.
How is this Quick Win structured?
This quick win is structured around 7 techniques for best practice on-page SEO with visual examples of how companies are currently adopting SEO opportunities and practical advice on how you can optimize individual pages on your site to rank higher in SERPs.
We will also share examples of some of the techniques that help us gain hundreds of thousands of unique visitors each month, around 80% of these visits being organic.
What will I learn?
We share best practice for SEO copywriting through 7 steps that you can apply to each page you edit:
Technique 1. Keyword research
Technique 2. SEO title tags and meta descriptions
Technique 3. Slugs (web address name)
Technique 4. Subheadings
Technique 5. Keyword scarcity vs keyword stuffing
Technique 6. Internal and external linking
Technique 7. Image SEO
Recommend member template
Recommended resource: On-page SEO and copywriting template
This Word template gives a step-by-step process of 10 success factors to follow for content creators, editors and reviewers who aren't SEO specialists, but need to know the basics of which factors they can influence to rank higher in the search results. You can also use it to create an internal standard for best practice.
Access resource
About the author
Carolanne Mangles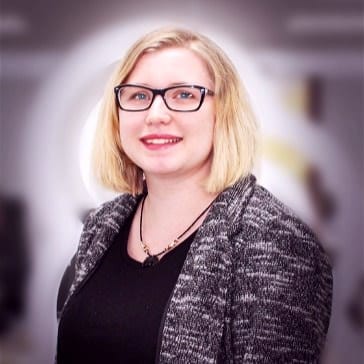 Carolanne Mangles is the digital marketing executive and editor at Smart Insights and oversees all blog content. She is involved in SEO strategy planning and improving pages for higher organic reach. When she's not in the office, you'll find her hiking in the countryside, eating cake or petting the nearest animal. Connect with her on LinkedIn or follow me on Twitter

Individual

Business
Access this Quick Win now
Learn more
Individual and Business members get full access to this and 55 other quick wins.
Already an Individual or Business member?
Login here
7 on-page SEO copywriting techniques