Media attribution analysis and modelling in Google Analytics
Learn how attribution models in Google Analytics assign credit to conversion and how you can create your own attribution models
This Quick Win explains attribution and the business need for it; reviews different alternative channel attribution models; shows where to find the reports in Google Analytics and how to interpret them and gives practical steps for applying attribution.
Why is this important?
Let's take a step back and talk about what we are trying to do here. We are trying to be fair to all of our marketing channels, represent the journey your customers have and the role your channels play in getting customers to do something profitable for you.
How is this Quick Win structured?
You'll be introduced to the different attribution models available in Google Analytics, including which model Google Analytics uses as default.
You'll also learn about the Model Comparison Tool so you can compare the results from different attribution models.
Finally, you'll learn how to create a custom attribution model if none of the established models are best for your business.
Latest updates
This Quick Win has been restructured to focus on the Model Comparison Tool in Google Analytics as a means of helping you learn about attribution models.
A new workbook has been created, helping you put your knowledge into action.
About the authors
Jill Quick

Jill Quick is a Digital Marketing Trainer and co-founder of The Coloring in Department. A candid and experienced marketer who loves to teach you not just how to "get" digital marketing in theory, but how to actually DO it.
James Story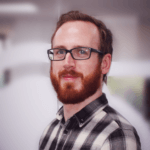 James Story is Senior Content Manager for Lead Tech, a financial lead generation company providing high-quality leads for financial advisers and financial advice firms. He is a University of Leeds graduate and has spent over five years creating content for online PR, SEO, and digital marketing activities.

Individual

Business
Access this Quick Win now
Learn more
Individual and Business members get full access to this and 55 other quick wins.
Already an Individual or Business member?
Login here
Media attribution analysis and modelling in Google Analytics