Travel e-commerce marketing trends
Our recommendations on the latest online marketing techniques for the travel sector
How will this guide help me and my business?
The travel sector is forever adapting. Our specialist marketing trends resource for the travel sector will help keep up to date in the industry and help you benchmark your digital marketing approach against others. The online guide is full of examples, case studies and metrics to help you drive your travel marketing forward.
This report explores the latest digital marketing trends within the travel sector. We review how marketing techniques and experiences created by online travel agents and accommodation booking sites are changing. We will also look at trends of use by channels including PR, SEO and social media marketing.
Who is the guide for?
The aim of the briefing is to help marketing professionals working in the travel sector to identify how new marketing approaches should support future strategies and improve the profitability of future campaigns. The guide is perfect for marketers within the travel, hospitality and tourism sectors. It's also aimed not just at marketing managers within the sector, but at hotel managers, small travel business owners (such as travel agents, tour companies etc.) and may also be applicable to restaurants and food businesses.
How is this guide structured?
The key trends covered are:
Affiliates, travel bloggers and influencers
Going social
Big Data
Upselling and cross-selling to create a dynamic package
CRO
Visual technology (AR and VR)
Latest updates
Simplified stats to show online customer buyer behaviour
New statistics from eMarketer, Skift, and SaleCycle throughout the content
New information about conversion rate optimization techniques, reduction of 'black hat' conversion techniques, and how AI and Machine Learning can be applied for personalization
Resource Details
Authors: Carolanne Mangles and Sarah Lindley
Format: Online long-form article
About the author
Carolanne Mangles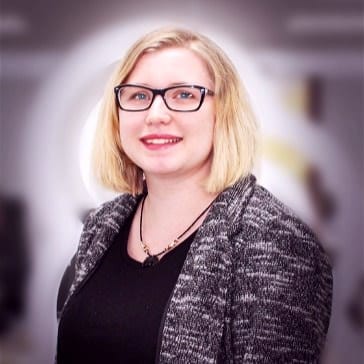 Carolanne Mangles is the digital marketing executive and editor at Smart Insights and oversees all blog content. She is involved in SEO strategy planning and improving pages for higher organic reach. When she's not in the office, you'll find her hiking in the countryside, eating cake or petting the nearest animal. Connect with her on LinkedIn or follow me on Twitter.
Sarah Lindley

Sarah Lindley, Managing Director at The Yorkshire Marketing Agency, is an award-winning Chartered Marketer. Sarah holds over 10 years' experience in implementing results-driven marketing and communications strategies, plans, and campaigns.

Professional Membership is required
Access this resource now
Professional members get full access to this and other resources in the Sector technology innovation Toolkit.
Learn more about Professional membership
Already a Professional member? Login here